Course Videos that Transcend Lecture Recordings
Staying focused while learning online can be a difficult task. You must manage your time well, remain diligent, and attempt to avoid the distractions that occur when taking classes in the comfort of your home. This can be overwhelming, but you're not alone.
Faculty at The Ohio State University work hard to develop engaging content that enhances your learning experience. From using strong pedagogy to introducing new learning technologies into the classroom, Ohio State instructors are constantly looking at ways to improve your learning outcomes. 
One way instructors have made the online classroom experience more immersive and engaging is by utilizing course videos. Now, we're not talking about a video with a professor's voice running over a PowerPoint; we're talking about videos that help deepen the relationships you have with your professor and the course content.
Creating an Authentic Environment
As an online student, it can be difficult to visualize the professional environment where you will put your knowledge and skills to use. One of our instructional designers worked with a faculty member on a video for a plant pathology course that allowed students to experience the environment first hand.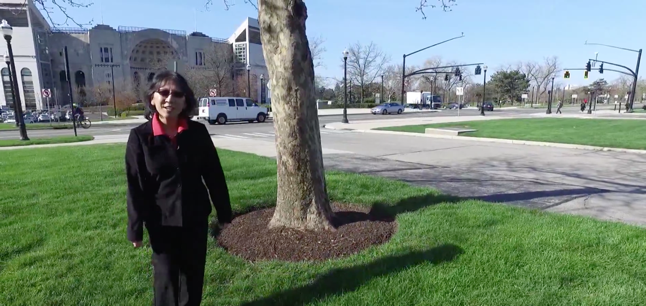 "There really is nothing better than having a professor talk about a subject they are knowledgeable about in the professional environment," Jennifer Simmons, Associate Director of Distance Education, said. "Taking students outside the virtual classroom setting can provide great perspective to students."   
Connecting with the Community
During on-the-ground courses, guest speakers often come in to share a lecture or start a discussion around your future profession. Why not bring this same element to an online course? 
Our instructional designers work with faculty to capture conversations with industry experts in the community. These conversations help you receive advice and guidance from those working in the field. This type of content can be a great break up from the traditional lecture style. 
Creating a Personalized Experience
It can be pretty difficult to "bump" into your professor online. One faculty member in the College of Business wanted to give his students an opportunity to get to know him on a more personal level.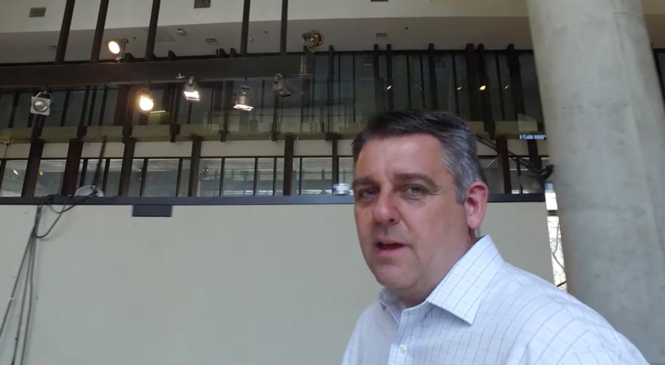 Imagine you're walking from one class to the next and run into your professor. What would that conversation look like? Michael Knemeyer, Associate Professor of Logistics, is working on videos that mimic the experience you would have running into your professor in the hallway. Our instructional designers are helping him bring a personalized experience to life for online students.
Are you interested in taking an online course? Search for available online courses at Ohio State or learn more about online degree offerings through Ohio State Online.