Launch!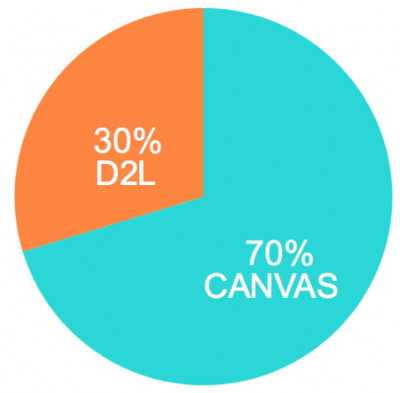 As the first week of classes draws to a close, we are happy to report that the adoption rate of Carmen (Canvas) is even higher than the 30% that we originally anticipated.
As of Friday, almost 70% of autumn courses are in Carmen (Canvas). That's approximately 5,000 courses, 1,200 of which were created this week.
Traditionally, the first two days of autumn semester are the busiest of the year for our IT Service Desk and support teams. This year was no exception. We saw a large number of tickets, but have seen calls steadily decline.
To give you an idea of how busy this week was, the Carmen landing page was used by faculty and students all summer, typically processing 20,000 to 30,000 visits per day. At the start of the semester, the new Carmen landing page has processed over 250,000 visits per day with the number of hits in the millions.
We've worked throughout the week to quickly address questions and problems as they arose.
One problem we identified was students having to wait for access to newly-created courses. Due to rapid adoption coupled with an influx of courses created early this week, it was taking up to 24 hours to place students in Canvas courses. Through processing adjustments, we have now reduced the turnaround time to 2 hours. This timeframe is much more in line with what we will see in future semesters.
The move to Carmen (Canvas) is a big one, and with big changes come big questions (and some anxiety). We know that adjusting to a new system can be challenging, and we appreciate your patience as we make this shift.
Faculty and students can find out more about this powerful new system and learn how to take advantage of all it has to offer by exploring our Canvas Adoption resources or by attending a Carmen (Canvas) Event.