Colorado Workers' Compensation Act Update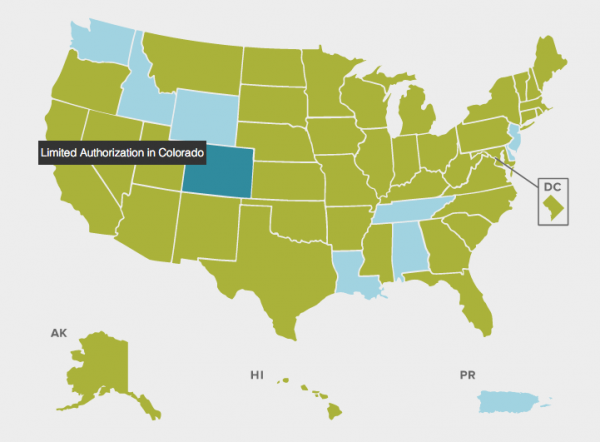 The Colorado Workers' Compensation Act requires unpaid student interns to be covered by workers' compensation insurance. Specifically, the Act states that the institution sponsoring the student shall insure the student through the institutions policy, or negotiate with the employer to compensate the employer for providing insurance for the student.
The statute applies to programs sponsored by an institution taught through a combination of in-school instruction and on-the-job training provided through a business or organization in cooperation with the institution. In consultation with University Legal Affairs and Risk Management, the State Authorization Team determined that The Ohio State University is not able to add students to Ohio State's institutional workers' compensation policy.
It is the responsibility of each college to communicate with a Colorado placement facility and to ensure that a student has the necessary coverage prior to placing a student in Colorado.
The state authorization map has been updated to reflect the "limited authorization" status in Colorado. The university is authorized to offer online and on-ground programs in Colorado through participation in NC-SARA; however, colleges should be aware of the workers' compensation requirement for interns and should ensure that students completing an internship in Colorado are also aware of the Colorado law.
For more information on the Colorado Workers' Compensation Act, visit the faculty and staff state authorization webpage or contact the State Authorization Team.