U.OSU Gets a Tuneup
Each service regularly receives routine maintenance to keep it running smoothly and up to date. As of today (June 10), users can enjoy a series of improvements to
U.OSU
.
These improvements include:
[accordion]
NEW Typography Options
Within the Customizer, you can now choose to use lowercase within the site or menu titles. By default, all titles are forced uppercase.
Navigate to the Customizer to uncheck the forced uppercase options.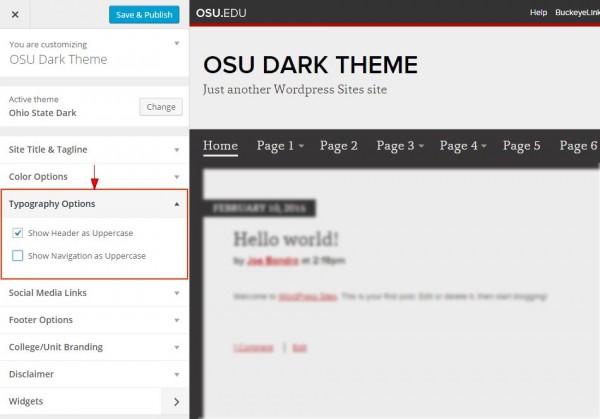 REDESIGNED Mobile Menu
The new mobile menu makes it easier than ever to navigate menu and submenu structures on your mobile device.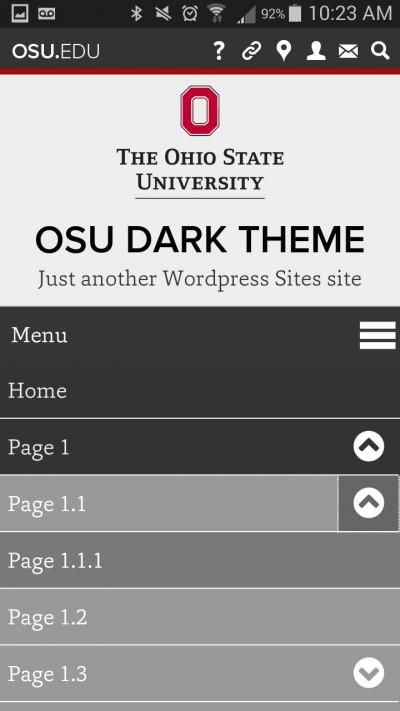 FIXES for Minor Bugs / Issues
A collection of minor changes have been made based on your feedback. This includes modifications to the drop-down menu in the Category widget and fixes to color selection and resolution.
[/accordion]
Check out the U.OSU Resource Center pages for details about using U.OSU.