UDL Think Tanks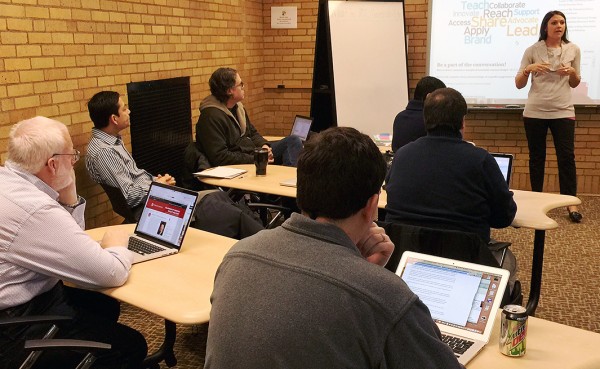 We share a mission at Ohio State for learning to be an engaging experience. Educational materials should usable by all, regardless of student ability or preference. Across the Buckeye community, we are facing similar challenges, wins, and questions related to this mission through the application of Universal Design for Learning (UDL) and accessibility. Let's not keep valuable resources tucked away in individual silos. 
"The more we can connect with one another the more we can continue to grow, improve, and lead in this area with confidence," said Jessica Phillips, Instructional Designer and Universal Design and Accessibility Coordinator.
Think Tanks are designed to be informal conversations focused on meaningful dialogue around topics related to UDL and accessibility. Topics will be analyzed from a variety of perspectives across campus. The current Think Tank community includes web accessibility experts, instructors, librarians, instructional designers, and many others from different areas of expertise around Ohio State.
All are welcome to attend sessions focused on one central topic that is chosen by participants. Campus experts discuss what the Think Tank Community is doing to address these topics, then create an action plan that moves toward developing solutions. Sessions allow plenty of time for discussion and to address any urgent questions in any topic of UDL.
Attendees are able to participate in Think Tanks in-person or virtually. Bring your ideas to the next session on July 22 from 1-2pm in Stillman Hall room 115 or virtually via CarmenConnect. RSVPS are encouraged. For more information or to RSVP, email ODEEaccessibility@osu.edu.