Quality Matters Spotlight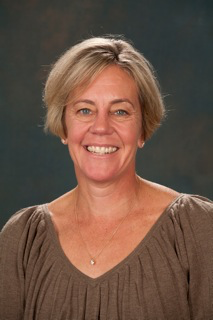 As programs are added to Ohio State's online offerings, instructors and staff are becoming even more involved in teaching and creating dynamic courses online. The Quality Matters (QM) training process is available to those committed to developing courses to the highest standard. Walk through Susan Clark's journey of becoming an advocate of Quality Matters certification after her personal experience through the process.
Susan Clark is a graduate of Ohio State, earning both a Bachelor's of Science in Metallurgical Engineering and an MBA.  After working in the Consulting Division of Arthur Andersen, Susan began teaching full time at Franklin University, teaching Corporate Finance, Investments, Money & Banking and Senior Seminar. 
In 1999, Susan returned to Ohio State as an adjunct and in 2010 became a Senior Lecturer, teaching Investments and Corporate Finance.  Susan also teaches in the Distance Learning Program to the regional campuses and is a Certified Peer Evaluator for Quality Matters.
Susan received the Distinguished Faculty Award from the Panhellenic Association in 2011.  She is the advisor to the Rotaract Student Organization here at Ohio State.  
What motivated you to get involved with Quality Matters (QM)?
"I am always looking for ways to improve my classes and Quality Matters seemed like a great way to move my classes in that direction.  Being a certified Peer Reviewer and Master Reviewer has helped me understand the QM Rubric and the standards necessary for having an excellent online course design."
Why is QM important to you?
"QM brings standardization to the online environment and gives individuals a template to follow to address issues that might not have come to light in the design process.  QM helps insure that faculty and course designers think about and consider all aspects of a course to make it transparent and easy for a student to use."
What is some advice you would give someone wanting to get involved with QM?
"QM can be daunting when you first see the rubric and the number of standards that a course must meet to be certified.  Don't let that scare you!  I think it provides a systematic approach for addressing the needs of an online or hybrid course."
How do you see QM impacting students?
"QM will have a positive impact on students because it requires the course developers to put themselves in the students' position to navigate a course.  It addresses ADA issues and covers all the bases when it comes to making a course user-friendly."
How do you see QM impacting instructors?
"Instructors who use QM become more aware of how their course might appear to a student.  Instructors must try to think of how a student would want to move from place to place within their class and maybe change their thinking of how to deliver the  material."
How do you see QM impacting OSU?
"I think QM will help faculty and staff from various areas of the university collaborate and create a common base for online delivery.  The material will obviously differ from course to course, but if OSU can create a common framework or shell for online delivery, it will help translate from area to area and more importantly, give students a common view for online courses.  I think most frustration arises for students when they can't find what they want or need quickly in an online environment.  The more that OSU can do to help create this common framework, the more successful our students will be."
How do you see QM growing at OSU?
"As more departments move to online courses and discover the benefits, I see QM growing at OSU as a way to get more people interested in the development process.  QM will take the mystery and uncertainty out of delivering online courses and make it more accessible for all departments at OSU."
Why is QM important for OSU?
"To remain competitive in the ever-changing technology environment, QM provides that standard to insure that new material is consistent and easy to access.  QM allows OSU to market their materials and courses as QM certified which adds credibility to the online courses taught here."
Why is QM is important for Higher Education?
"QM helps different colleges and universities share knowledge and develop materials with a fundamental core that is easily transferable from school to school.  The common thread helps to start a dialog with other schools about how to best serve our constituents."
Contact Tim Lombardo for certification opportunities and to learn more about being compensated for the cost of training.