Student Feedback Needed for Canvas LMS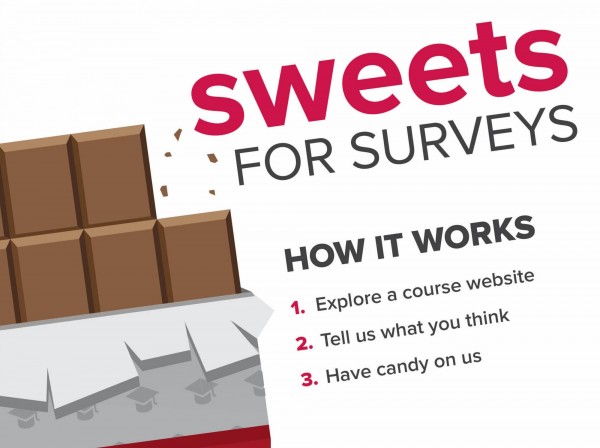 Students! Some big changes are coming to Carmen, Ohio State's learning management system (LMS). But first, we need your input to decide whether we undergo a major upgrade in our current tool, D2L, or switch to a different LMS called Canvas.
The LMS Evaluation team is excited to gather your feedback on the Canvas system. We're hosting a scavenger hunt for students to get a feel for the typical Canvas course site. Come explore the tool and enjoy some sweet treats in exchange for 15 minutes of your time.
Attend one of three sessions offered in Digital Union locations across campus:
No need to register, just show up and bring a friend. Maybe snag a portion of their candy as a finder's fee. We look forward to using your input to provide the best possible LMS experience for students at Ohio State.
NOTE: This opportunity is open to all students who are not enrolled in Canvas pilot courses.