Fostering Excellence at Innovate 2016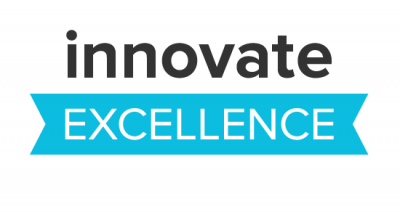 For Innovate 2015 we moved to the Ohio Union and doubled attendance while retaining spectacular ratings in post-survey responses. How will we top that in 2016? Along with our new theme of Excellence, we're revisiting our program structure with a new vision for what poster presentation opportunities will look like, and a makeover for the beloved Steal My Idea session—putting higher stakes on the competition. We can't tell you all the details quite yet, but it's a fresh take on the conference and we know you're going to love it.
Even with a big-name keynote, a strong community for networking and an impressive lineup of door prizes, Innovate attendees continue to report that they come to the conference for the breakout sessions. These presentations, activities and demonstrations inspire faculty to explore new ways to enhance their own courses. They connect new kids on the block with the experimenters across campus. They foster excellence through investigation, instruction, creation, and outreach.
We continue to raise the bar for this conference, knowing that the Innovate network is constantly evolving. If there's a new tool you love, a technique you've come up with, or a fresh idea you'd like to share, we want to hear more.
Submissions will be accepted through our Innovate RFP form now through January 30. The conference takes place May 11 at the Ohio Union.