State Authorization with Russ Poulin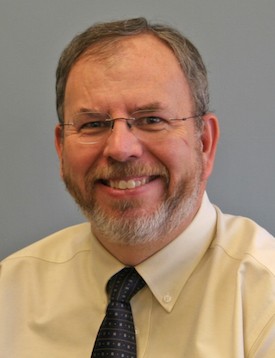 Ohio State's online programs are on their way to being offered coast to coast. Through the State Authorization Reciprocity Agreement, programs are available for students all over – but this is no easy task. Gaining individual state approval and developing set regulations can be a long process. However, there are a few experts on the importance of this approval strategy. These pros are leading the charge for state authorization and distance education teams across the county to provide more education options to choose from.
ODEE is excited to bring Russ Poulin, state authorization advocate and expert, to Ohio State. Poulin will share his knowledge on the subject December 8 from 2 – 3:30 p.m. in Thompson Library room 204. Poulin serves as Deputy Director of Research and Analysis at the WICHE Cooperative for Educational Technologies (WCET). He has represented distance education in the U.S. Department of Education's 2014 Negotiated Rulemaking Process. He will open the conversation on current state authorization topics, updates on approval processes, and answer questions about offering your program in other states.
Join the conversation and learn more about the expansion of programs nationwide. Email Leslie Weibush if you are interested in attending.