Student Mobile App
Nearly 50 percent of student respondents from the autumn 2015 and spring 2016 Canvas Pilots indicated they used a mobile device to access Carmen (Canvas), and that the ability to use the learning management system (LMS) on a smartphone or tablet was a significant advantage.
What does that mean for students?
No more scrambling in fear that you missed a deadline. Login to Carmen (Canvas) anytime, anywhere. With the Canvas mobile app, access to to your courses is as close as your smartphone, which we know you never let out of your sight.
notifications / quizzes / to-dos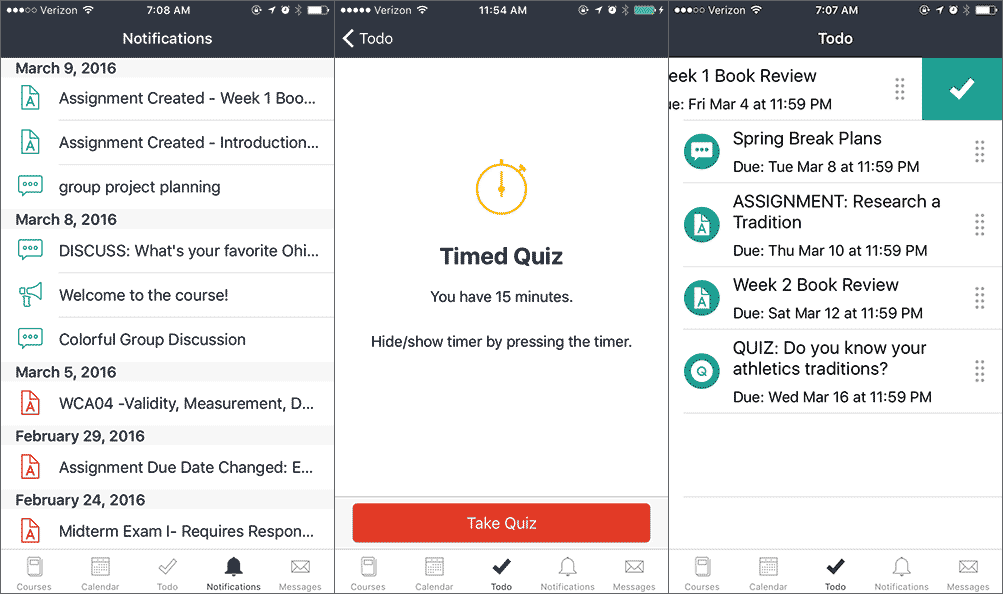 Set up personalized notifications. Take a quiz on the go. Stay on top of your work with an easy to access to-do list.
calendar day / calendar month / discussions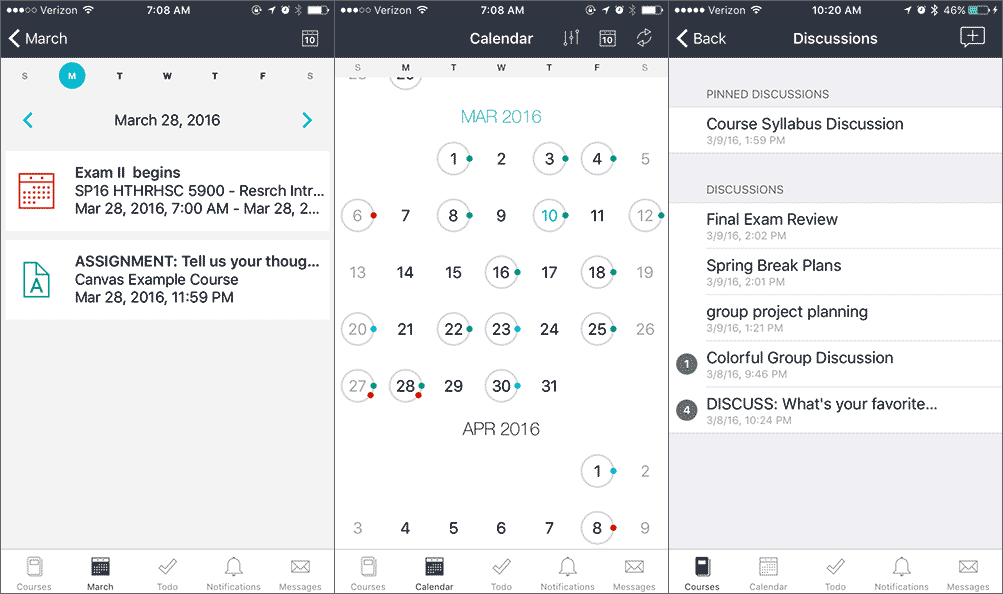 View your calendar by day AND month. Have discussions in real time.
Learn more about Carmen (Canvas) on the Canvas adoption site.