A New Landing Page for carmen.osu.edu
Spring semester might be drawing to a close, but Carmen (Canvas) action is ramping up. Starting today you'll notice a few changes on the landing page of carmen.osu.edu, including a new button that will allow you to build your summer courses in Carmen (Canvas).
Important to note: If you already started using Carmen (D2L) for your summer courses, you won't see them as an option to build in Carmen (Canvas). Beginning May 8, there will be a function on the carmen.osu.edu landing page allowing you to switch to Carmen (Canvas). If you need to switch now, contact us.
NAVIGATING CARMEN.OSU.EDU
If your course is in Carmen (D2L)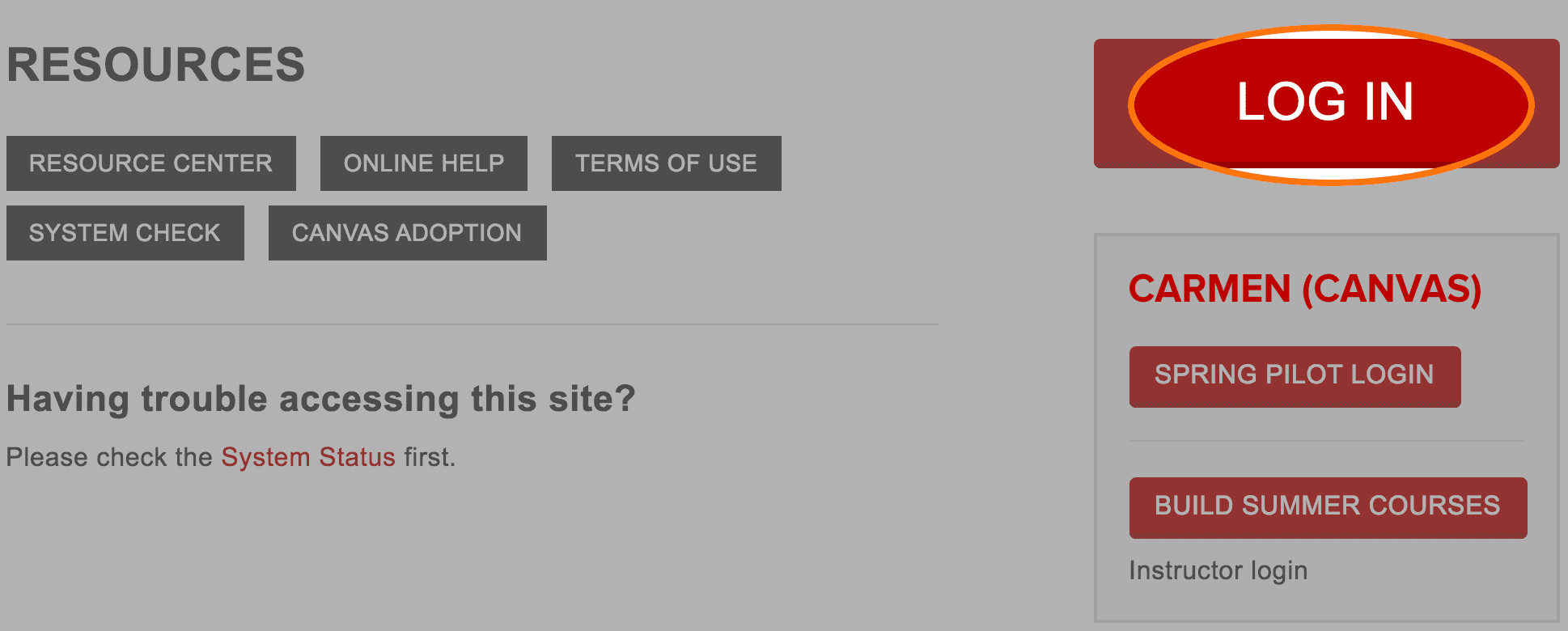 If you are participating in the Spring Pilot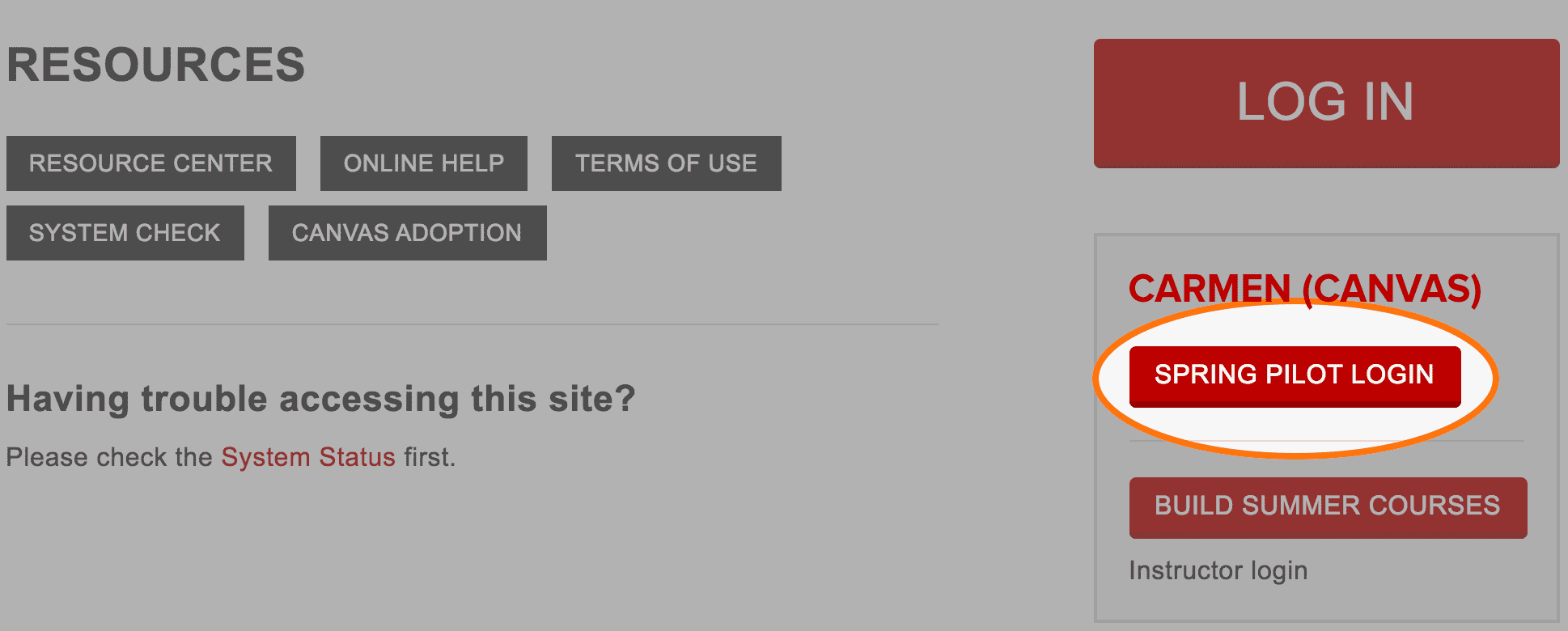 If you're ready to build in Carmen (Canvas)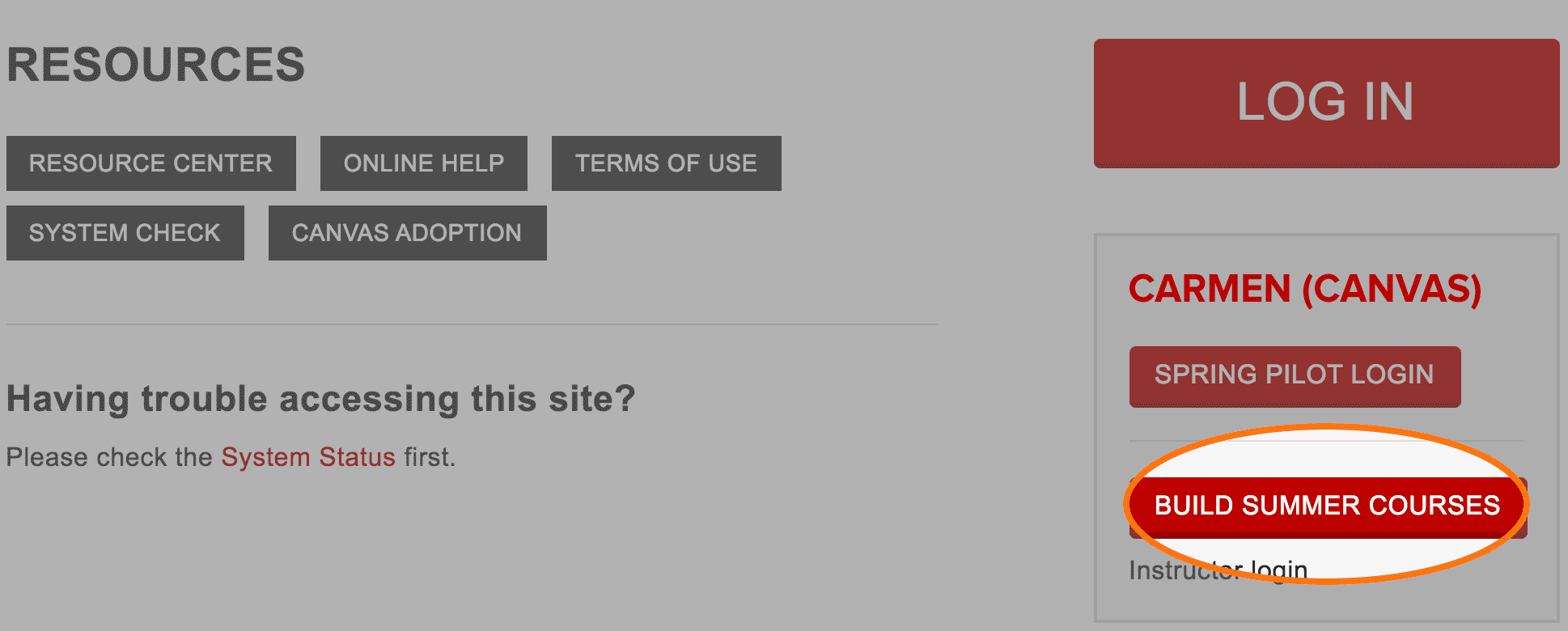 Are you interested in learning more about the Canvas adoption? Come celebrate with us at the Carmen (Canvas) Launch Party, happening Monday, April 25, 12-2 p.m., Research Commons, 3rd floor, 18th Avenue Library.