SARA Participation Continues to Rise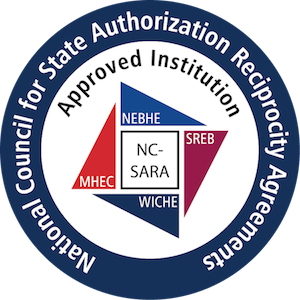 Imagine a student who lives in North Carolina and wants to become a Buckeye by enrolling in one of our online programs. Or a current student who wants to intern for credit at their dream company in Washington, D.C. Or even a Buckeye who wants to pursue a field experience in South Carolina to round out their education before applying for graduate school. 
Our State authorization team and The Ohio State University's participation in the State Authorization Reciprocity Agreement, also known as SARA, helps make educational opportunities like these possible for current and prospective Ohio State students. 
By September 1 four new states will be joining SARA – bringing the number of participating states and districts to 41. The additional states and district are:
South Carolina, effective June 10
North Carolina, effective June 13
Washington, D.C., effective July 1
Delaware, effective September 1
"Students are at the center of everything we do at Ohio State– and this is no different for state authorization," Leslie Weibush, State Authorization Program Manager, said. "As SARA continues to grow this means that we can provide more opportunities and experiences for our students on-campus and at a distance."
SARA is an agreement establishing national standards for interstate offerings of postsecondary distance education. As members of SARA, Ohio State is authorized to conduct all university activities in other SARA participating states. Examples of these activities include:
Offering online courses in all SARA participating states without having to get approval from each state individually
Offering on-the-ground activities that take place in a participating SARA states or U.S. territories, including internships, externships, field experiences, clinicals, and practica for students who take traditional classes on Ohio State's campus
Advertising, marketing and recruiting in participating SARA states or U.S. territories
Approval is still required from state professional licensing boards. SARA does not cover programs that lead to licensure such as nursing, education, dentistry and social work programs. Furthermore, additional approval is required should a program wish to place more than 10 students per site in a SARA state.
Want to stay up-to-date on state authorization and SARA progress? Email the State Authorization team to join their monthly email list.