2016 Faculty and Staff Resource Guide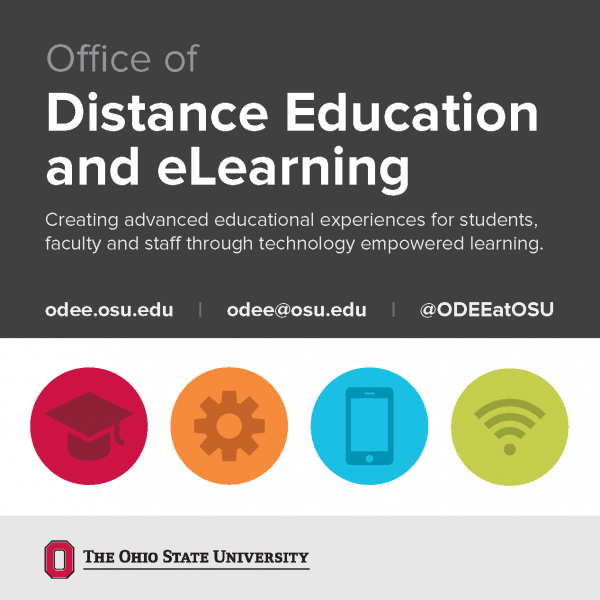 We have a lot going on at ODEE in 2016. Between the adoption of our new LMS Canvas, the opening of the Faculty Innovation Center, and our host of existing programs it can be hard to keep everything straight. But never fear, the 2016 Faculty and Staff Resource Guide is here. This handy pamphlet gives a brief overview of our services, spaces, and support programs. Use the guide to get familiar with ODEE offerings and follow the links to delve deeper.
The guide is available as a PDF and a print brochure this year. To grab your copy, visit us at the Teaching Resource Fair, Graduate Student Welcome and Resource Fair, and the Research Support Expo. If you are interested in having guides sent to your department or office, please contact Grace Buchholz.
Make the most of ODEE this year; check out the tech guide, and come visit us in person to grab a copy.