Visit ODEE Around Campus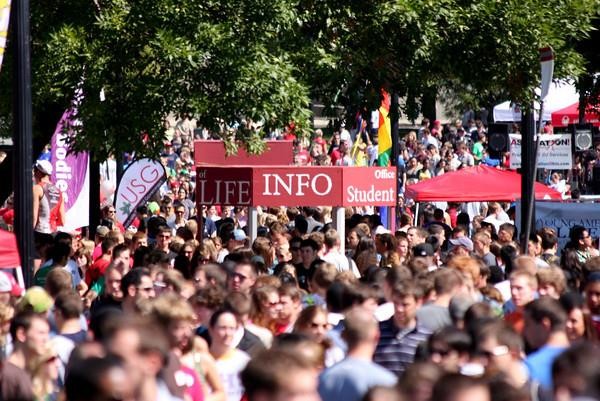 Whether you are looking to ask a few questions, pick up some new materials, or learn about services offered by the Office of Distance Education and eLearning, we are here to help. This semester ODEE will be visiting resource and involvement fairs around campus to help you get acquainted with our services and ready for a new school year. You will be able to ask your burning questions to our staff members, and pick up copies of our Student IT Guide and Faculty and Staff Resource Guide.
Take a look at all of our upcoming events, and come say hi to ODEE.
August 17
International Student Resource Fair
10:00 a.m. - 1:00 p.m.   Buckeye Reading Room, Thompson Library 
Visit us and learn about all of the ODEE services that you can benefit from as an international student. Get familiar with the resources you will need during your time at the Ohio State University, like online courses and Digital Union locations.
3:30-5:00 p.m.   Mershon Auditorium
Stop by for complementary refreshments and to hear more about our move to the new learning management system, Carmen (Canvas).
August 21
4:00-7:00 p.m.  The Oval
Hang out with us at the student involvement fair and leave with some ODEE swag. Pick up a copy of our Student Tech guide, and get your hands on a pretty cool giveaway that will have your phone saying thank you.
August 22
New Graduate Student Welcome, and Resource Fair
8:30 a.m.   Ohio Union
Make the transition into graduate school a smooth process by attending the New Graduate Student Welcome and Resource Fair. Meet fellow graduate students and hear about all of services ODEE offers.
Start the new semester off right and stop by at any of these events. Don't forget to check out the online student IT guide before you visit.