Innovative Ways to Use Carmen (Canvas)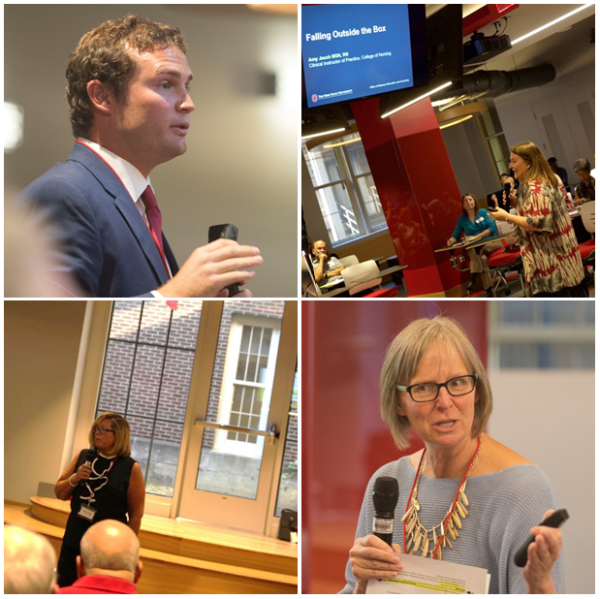 On September 21, ODEE hosted the Innovate Faculty Showcase in the newest Innovative Spaces classroom, the Innovation Center in Campbell Hall 100. Instructors and staff gathered to hear stories from those who are making the most of the Carmen (Canvas) transition. 
The following instructors shared their innovative approaches to building and teaching courses in Canvas:
Kay Halasek, Associate Professor, shared her experiences using peer review in her English classes. In Canvas, you can utilize discussion boards, student groups and the peer review function in Assignments.
Amy Jauch, Instructor in the College of Nursing, discussed how she created a role play activity for her students. Using just two built-in features in Canvas Assignments, Amy was able to provide a more robust learning environment.
Ty Shepfer, Senior Lecturer, explained how he used Canvas rubrics at the Fisher College of Business to increase the ease and consistency of grading across multiple sections of a course.
Melissa Beers, Program Director for Psychology, focused on how easy it was to share open resources in her Canvas courses.
You can watch their full presentations here:
Learn more about Canvas features at the Canvas Adoption site or reach out to one of these faculty members for more information on their experiences in Canvas.
Stay up to date with all Innovate news and events by joining the Innovate mailing list.