Hundreds to Participate in Fourth Annual Hackathon, Nov. 19-20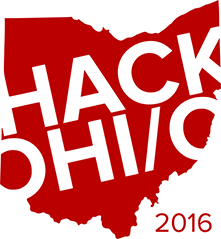 Roughly 700 students from around the Midwest are expected to descend upon the Ohio Union this weekend for HackOHI/O 2016, The Ohio State University's fourth annual 24-hour hackathon.
Hackathons are technical project marathons where student teams go from ideation to developing a prototype in a single weekend. Their goal is to solve a problem or meet a marketplace need. After 24 hours of "hacking," the teams present their ideas to fellow students, faculty, and tech company representatives. Teams are be judged on categories including difficulty, creativity, usefulness, and presentation.
Those interested in seeing projects from HackOHI/O 2016 can attend the final showcase held in the Ohio Union's Performance Hall on November 20, where more than $8,000 in prizes will be awarded to the most innovative projects.
2016 marks the first year that the Office of Distance Education and eLearning (ODEE) has provided planning, logistical and marketing support for HackOHI/O. ODEE and the Office of the Chief Information Officer also coordinated upgrades to wireless connectivity in the Ohio Union as another contribution to this hackathon.
With the added support of ODEE's resources and expertise, HackOHI/O can continue expanding its mission to establish a strong tech culture on campus and in the community.
HackOHI/O 2016 is sponsored by Amazon Web Services, JP Morgan Chase, Wexner Medical Center, Aver, JobsOhio, Capital One, Battelle, Harris, Paxata, Esri, CAS, GitHub, Namecheap, Accenture, rev1 ventures, Nationwide, TEKSystems, Hyland, Nationwide Children's Hospital, Translation Data Analytics, CoverMyMeds, Exact, Cisco, and Pillar.
Schedule for November 19
8 a.m. – Student participants and sponsor check-in
10 a.m. – Opening keynote address
11 a.m. – Hacking begins
2 p.m. – Esri presentation
7 p.m. – JP Morgan Chase Tech Talk and Panel
11:30 p.m. – Lockdown
Schedule for November 20
7 a.m. – Lockdown ends
11 a.m. – Hacking ends
11:30 a.m. - 1 p.m. – Project judging
2:30-4:30 p.m. – Showcase
For more information about HackOHI/O 2016, visit hack.osu.edu/2016.