Illustrating the Course Creation and Design Process
At the Office of Distance Education and eLearning, we strive to work with all online degree programs at The Ohio State University to develop new and engaging online offerings. Our team consults with interested programs on course creation, design, execution, and support. If you're not currently going through this process or were unaware of its existence, it might seem confusing and overwhelming. But have no fear! The ODEE instructional design team developed a visual illustration of the process a program or college will go through to develop an online course.
To begin, ODEE team members work with colleges and curricular deans to identify programs that may be interested in creating online offerings. Programs must submit their ideas for approval to get started in the creation process. There are different tracks to approval depending on the type of program, but typically approval from the Council on Academic Affairs triggers the beginning of course development by instructional designers.
"The process can take some time, but it helps in ensuring our office and the programs we work with are aware of the scope of the project and what they are getting into," said Jennifer Simmons, Associate Director of Distance Education.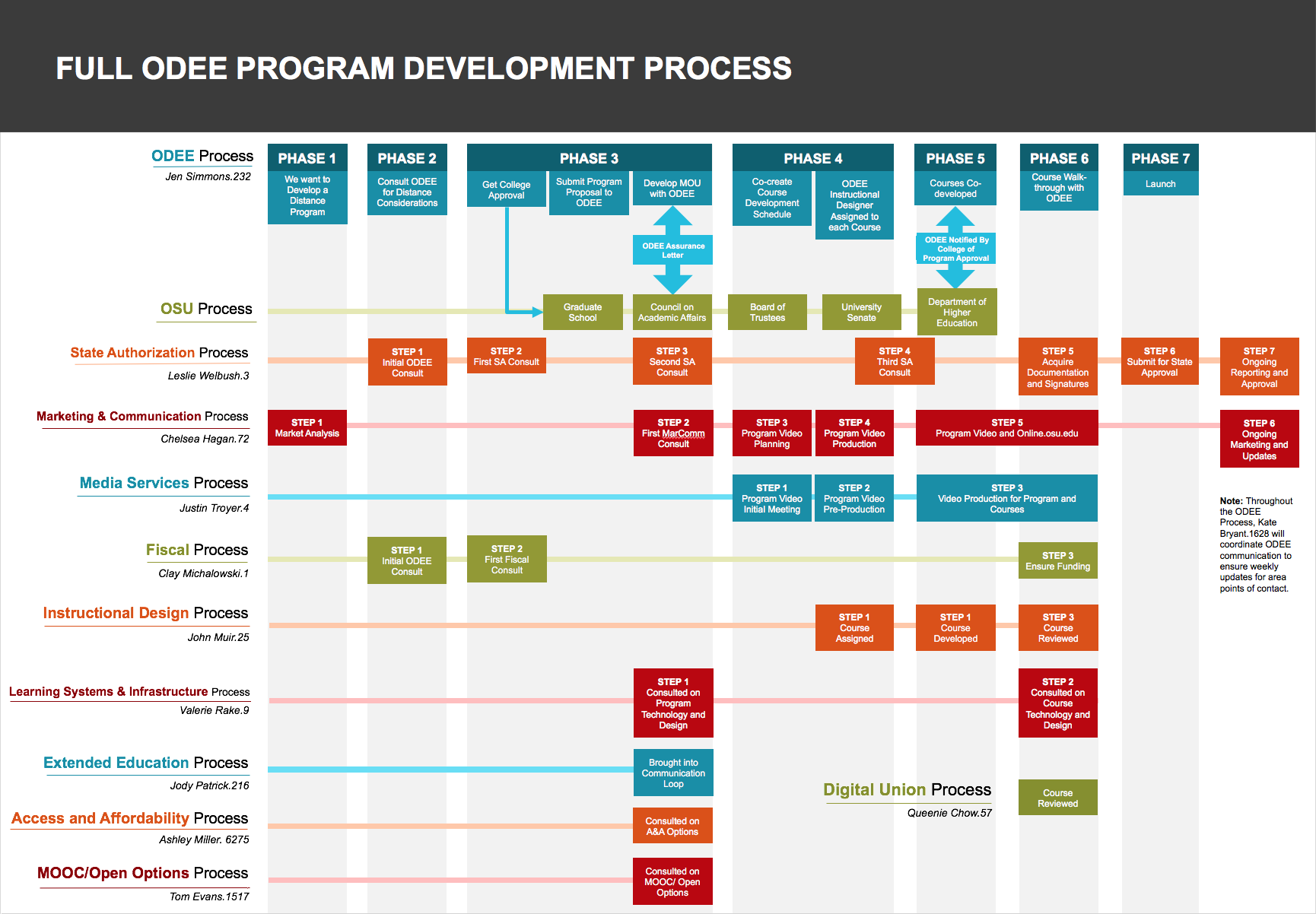 After programs submit for approval and sign the Memorandum of Understanding, they move on to working with ODEE's instructional design team. Instructional designers are assigned to courses to help develop the online content, including the Carmen (Canvas) course, videos, and other interactive materials. The designer works closely with the instructor over the 14-week design and development process to make the course exactly what they envisioned.
"Our goal is to help those we work with fully understand how to build a course no matter where they are at," said Megan Fogel, junior instructional designer. "Everything happens on a week to week basis, so we develop relationships with the instructors we work with."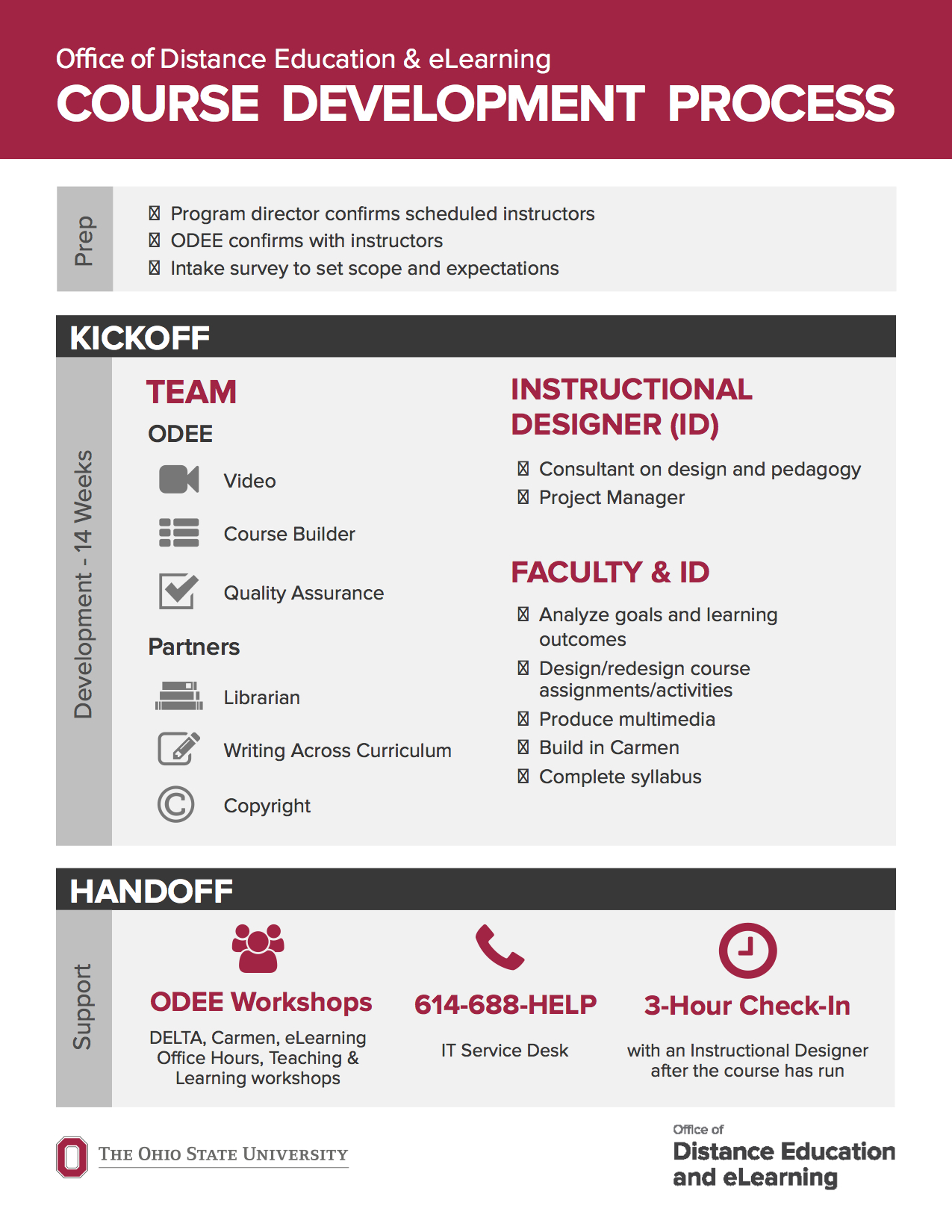 After courses are created and designed online, instructors have full control over next steps and how they are used. Instructional designers follow up with new
 online instructors and act as a support system sharing ODEE resources and professional development opportunities. Some of the support services offered to online instructors include
Distance Education Learning and Teaching Academy (DELTA)
webinars and workshops hosted by instructional designers, and the opportunity to sign up for check in meetings with the ID who assisted you in the process.
"ODEE helps to make sure that even after the process is complete there are resources instructors and programs have access to where they can reach out and receive additional support," Fogel said. "We want the instructors to succeed and are willing to do what it takes to make that happen."
Are you interested in creating an online program? Contact ODEE to find out more on the process and how you can transfer your content ideas into real courses.