State Authorization Supports Faculty and Staff Experience
The Out-of-State Education Activities Policy, which aims to bring The Ohio State University into compliance with state authorization regulations, is fully implemented as of December 2016. This policy not only has positive impacts for students on campus and across the country, but also positively impacts faculty and staff in their day-to-day work.
The policy was initially developed as a tool to help educate faculty and staff on state authorization requirements. The policy specifically looks at increasing educational opportunities outside of Ohio while maintaining the institution's reputation and integrity. The four main impacts the policy will have for faculty and staff are:
Education on state and territory authorization requirements
Complying with authorization and reporting requirements
Ensuring students receive a positive education experience, wherever they are
Expanding opportunities for students outside of Ohio
Before the policy was implemented, there were faculty and staff members across campus who were already compliant with authorization requirements. Regulatory compliance ensured that students and the university could participate in out-of-state educational opportunities while minimizing the risk of lawsuits or the ineligibility to sit for licensure exams. Some of these faculty members include: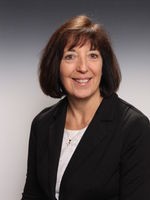 Cindy Anderson, Associate Dean and Associate Professor in the College of Nursing
Anderson initially learned about state authorization at a national nursing meeting and engaged early in conversations about what this meant for the nursing programs at Ohio State. Multiple nursing programs are distance delivered, which means Anderson and her team needed to find out where they were authorized to offer programs and how they could legally operate in other states.
With the help of the State Authorization Team, Anderson and the College of Nursing have been able to grow their programs nationwide and operate legally under authorization requirements.
"The team worked carefully with us and ensured we understood all regulatory information so we could grow our program not only in Ohio but across other authorized states," Anderson said. "They let us know exactly what needed to be done, facilitated processes that were out of our hands, and kept us updated and in the loop every step of the way."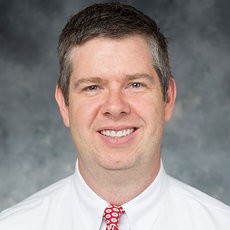 Dennis Cleary, Assistant Professor in the College of Medicine
Cleary learned about state authorization through the American Occupational Therapy Association, a national organization who made their members aware that regulations and changes regarding state authorization were coming. Cleary and the College of Medicine worked with Leslie Weibush, Program Manager of State Authorization, to better understand the regulations and their impact.
"With state authorization now, we are able to put the student first and know that the actions we're taking won't have any adverse effects," Cleary said. "The State Authorization Team has been awesome in working with us and the entire university to meet each individual's needs."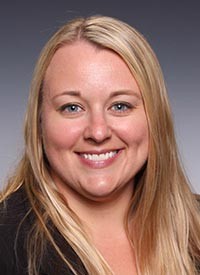 Rachel Kearney, Associate Professor of Dental Hygiene in the College of Dentistry
Kearney discovered state authorization while working with the Office of Distance Education and eLearning on developing a Master of Science in Dental Hygiene program. An area of concern for Kearney was complying with state dental board regulations and ensuring students could obtain internships and gain experience in states outside of Ohio.
"We knew to grow we needed to be compliant with state authorization regulations, but in the beginning there were a lot of unknowns for us," Kearny said. "The team facilitated communication for us between states and the dental boards and really streamlined the process to where we are able to pursue what we needed to in order to grow our program."
The three faculty members agree that state authorization, while at first seems limiting and filled with unknowns, really positively impacts the university and the ability to grow their programs nationwide while minimizing risk. With the Out-of-State Educational Activities Policy now implemented, the process of compliance across the university will be easy to follow for everyone.
To learn more about state authorization at Ohio State and how it impacts your college or unit, visit the new state authorization webpage or contact the State Authorization Team directly.