QM Rubric Provides Colleges With Positive Course Design Insight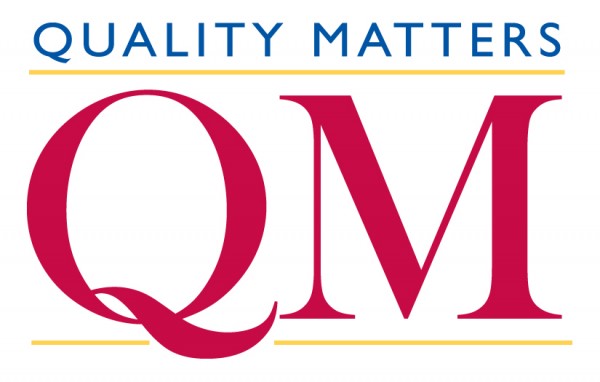 As distance education grows at The Ohio State University, online course quality is becoming an important topic of discussion. To assist in quality course development and review, the Office of Distance Education and eLearning (ODEE) encourages the use of the Quality Matters rubric.
Quality Matters (QM) is an inter-institutional organization that sets baseline, research-supported standards to ensure quality design for online and hybrid courses. Colleges and faculty members can integrate the QM rubric into the design and review of their courses as a strategy to ensure standards are met for all courses. The rubric helps course creators make sure their course reflects best practices in eight general areas:
Course overview and introduction
Learning objectives
Assessment and measurement
Instructional materials
Learner interaction and engagement
Course technology
Learner support
Accessibility
If a college or faculty member wishes to implement the Quality Matters rubric or process in their course design or review, they are first encouraged to attend the online rubric workshop. While the workshop is not required, attending will help better a person's understanding of the organization and its impact. From there, they will work with Ohio State's Lead Quality Matters coordinator, Timothy Lombardo, to define how the rubric will work into their review process.
Across the Ohio State campuses, there are various colleges that already employ the QM rubric when developing and reviewing courses. The College of Nursing was first introduced to the rubric by Joni Tornwall, the college's Instructional Design Specialist. Tornwall first interacted with QM at Hocking College, where she developed and taught an online section of a human biology course for non-health majors.
"While I was developing that course, the Quality Matters standards provided guidance regarding best practices in online course design," Tornwall said. "As I worked to continuously improve the course, I discovered my love for online learning and the help offered through Quality Matters."
After taking a position in the Digital Union at Ohio State, she put the university's original subscription to QM to use. Through Ohio State's affiliation with the Ohio QM Consortium, she was able to introduce QM to the College of Nursing by arranging an APPQMR workshop.
"There was a large faculty interest in the College of Nursing to learn more about QM and the review process," Tornwall said. "I can't take full credit for how the College of Nursing has moved forward utilizing QM. Once the faculty discovered the usefulness of the QM rubric and process, there was no turning back!"
With Quality Matters, the College of Nursing has been able to improve both the courses that undergo rubric review as well as those that do not. By submitting courses through the review process, instructors throughout the college gain a better understanding of what makes a quality course and changes they can make to improve the student experience.
"Improvements in course design does not need to begin with sweeping, comprehensive change; faculty can start by making smaller improvements in specific course elements that help students understand more clearly what they are doing and why," Tornwall said.
An improvement faculty members in the College of Nursing are making is the use of module introductions in their courses. This improvement was developed by faculty member Carolyn Schubert, who has had two of her courses reviewed through the QM process. Since its inclusion, the college has seen the use of introductions helps students to connect concepts across modules and prepare for the expectations in each upcoming assignment.
"Going through the review and creating with quality in mind can help instructors realize the benefits not only to their online courses but to their face-to-face course design as well," Tornwall said.
Tornwall strongly recommends colleges investigate Quality Matters and see what use of the QM rubric and process could mean for their faculty, staff and students. From a simple awareness of the QM standards and the empirical evidence that supports them to a full-blown system of course review, QM has the potential to provide significant benefits to faculty satisfaction with their course design and student satisfaction with their learning experience. With no cost to the college, the only investment is time and interest in learning about a resource that will improve course design and teaching.