Quality Review Transforms Learning for Students and Faculty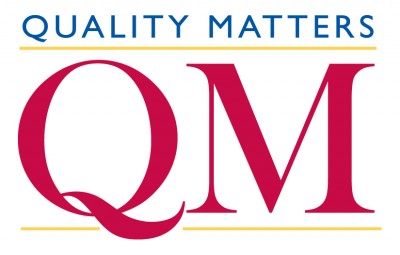 As distance education grows at The Ohio State University, online course quality is becoming an important 
topic of discussion. To assist in quality course development and review, the Office of Distance Education and eLearning (ODEE) endorses and encourages the use of the Quality Matters rubric.
Quality Matters (QM) is an inter-institutional organization that sets baseline, research-supported standards to ensure quality design for online and hybrid courses. Colleges and faculty members can integrate the QM rubric into the design and review of their courses as a strategy to ensure standards are met for all courses. The rubric helps course creators make sure their course reflects best practices in eight general areas:
Course overview and introduction
Learning objectives
Assessment and measurement
Instructional materials
Learner interaction and engagement
Course technology
Learner support
Accessibility
If a college or faculty member wishes to implement the Quality Matters rubric or process in their course design or review, they are first encouraged to attend the online rubric workshop. While the workshop is not required, attending will help better a person's understanding of the organization and its impact. From there, they will work with Ohio State's Lead Quality Matters coordinator, Timothy Lombardo, to define how the rubric will work into their review process.
Across the Ohio State campuses, there are various colleges that already employ the QM rubric when developing and reviewing courses. In the College of Education and Human Ecology (EHE), the technology team has incorporated the QM rubric into the curriculum committee's review to create a new check list for ensuring quality in courses.
Sarah Bear, an Instructional Designer in EHE, began using Quality Matters prior to her position at Ohio State. She has taught online since 2007, using the rubric to help her better understand quality course design and student's needs. In coming to Ohio State, she brought her experience with QM to the College of Education and Human Ecology to develop a new process of reviewing distance learning and hybrid courses.
"We took the Office of Academic Affairs syllabus requirements, looked at the overlap between the rubric and these requirements, and built what we call the QM 11 document," Bear said. "This document provides not only an opportunity to address any course concerns, but gives us the chance to introduce faculty to quality matters."
With this new document, Bear and the rest of the EHE Technology team have seen a huge impact in learning for the college's students.
"One of the goals of Quality Matters is to address the needs of the students, and when our faculty members use the rubric, they better understand what they can do to improve the learning experience for students," Bear said. "Whether that's creating modules that lead them to outside resources or creating assessments that encourage interaction. The students really benefit from our faculty using QM."
But the positive learning experience doesn't end with the students – faculty are benefiting to. As they are introduced to the rubric and the quality standards, faculty members are learning where they can go for assistance with technology and online learning at Ohio State, and how they can make an impact with their online courses.
"This has been a great way to address the needs of students and faculty, especially those who are new to online learning," Bear said. "Quality Matters has opened doors for us to show that we are here to help, as well as showcase other groups around campus that have the resources that faculty need to succeed."