Ohio State Approved Nationwide for On-Ground Student Placements
The Buckeye family can grow even larger now that The Ohio State University is approved to place students in field experiences across the nation. This means that Ohio State students enrolled in traditional or online programs have more opportunities to complete on-ground experiences such as internships, clinicals, and practicums, in more places.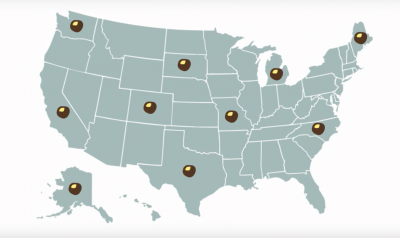 "The story is much simpler to convey to the university community when we're educating units about state authorization requirements," Leslie Weibush, Program Manager of State Authorization, said. "Students now have the ability to complete field experiences in every state, which gives us a competitive edge over other universities."
Ohio State's participation in the State Authorization Reciprocity Agreement (SARA)  has greatly streamlined the process of obtaining nationwide approval for student placements. Institutions participating in SARA are authorized through reciprocity to place students in all 48 SARA member states and the District of Columbia.
"Obtaining approval in 48 states through SARA participation allowed us to focus our attention on expanding educational opportunities instead of filling out applications for approvals," Lisa Siefker, Program Coordinator of State Authorization, said. "The success of SARA has allowed Ohio State to offer more educational experiences in more places."
California, Florida, and Massachusetts have yet to join SARA; however, the regulations in these states allow Ohio State to place students in experiential learning opportunities within their borders. The university is approved to place students nationwide, but there are a couple of constraints to keep in mind:
SARA membership covers student placements up to 10 students per program per placement site.
Placements of more than 10 students may require additional state regulatory board approval.
Placements in a licensure track program may require a separate professional licensing board approval in that state.
Stay up-to-date about state authorization by emailing the state authorization team to join their email list. Learn more about state authorization at Ohio State by visiting the faculty and staff state authorization web page.