At the Intersection of Higher Ed and Technology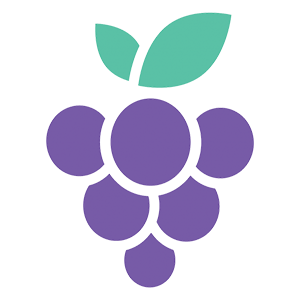 Learning evangelist Steven Anderson once tweeted, "Alone we are smart but together we are brilliant. We can use the collective wisdom to do great things."
That concept is one of the reasons why The Ohio State University joined Unizin, a consortium of institutions that collaborate to find solutions to the problems in higher education. The 11 institutions and one system member involved with the consortium use their collective power to face issues such as accessibility, affordability and learner success.
"In today's ever-changing world, the use of digital technology has to be woven into the fabric of what we do as higher education institutions," said Liv Gjestvang, associate vice president of learning technology. "Unizin is that intersection of higher education and technology, and working with like-minded universities helps us develop what's truly needed on our campuses."
The Buckeye community has the opportunity to get to know Unizin better on Wednesday, March 22. Unizin leadership and members from the Office of Distance Education and eLearning (ODEE) will host a town hall discussion at 12:30 p.m. in Thompson Library 165. This will be an opportunity for the campus community to learn more about the consortium, as well as the tools and services it plans to provide to member schools.
Unizin members work together to improve teaching and learning through the use of digital technology. It all fits in to changing the future of higher education by improving:
The digital learning environments developed by Unizin and its members give institutions new ways to help students reach their goals. Unizin content solutions (such as Pressbooks and Engage) connect instructors, content producers and course materials to create rich content communities.
The cost of higher education has risen exponentially in the past few decades, but Unizin and its members recognize that collaboration can translate into greater affordability for students. Creating tools, negotiating favorable contracts with publishers, and developing ways to reduce the cost of course materials are just a few goals of Unizin's services.
Student success is the end goal of everything Unizin does. Tools like Engage, a digital reader platform, ensures that all students have access to the course material they need on the first day of class. Unizin's data solutions help both faculty and students see what needs to be done to be more successful. It all works together to better serve learners.
Here at Ohio State, faculty and students are already familiar with and reaping the benefits from the university's involvement with Unizin. One of the first offerings the consortium provided members was reduced pricing for a new learning management system (LMS), Canvas. Starting in 2016, the university embarked on implementing this new LMS that can keep up with an evolving higher education classroom.
"Canvas is a great example of how collaboration with Unizin and here on campus can work in everyone's favor. With support from Unizin partners, we have been able to implement a new learning management system in just under a year that will grow with the innovation happening in our classrooms," Gjestvang said.
Throughout the rest of the spring semester and into next fall, Unizin will be working to launch more platforms for consortium members to implement on their campuses.
On their own, 11 leading research institutions and one system member have and can continue to advance what we know about the world around us. But together under Unizin, these universities work together to advance higher education, and improve the teaching and learning experience.