College of Public Health Weaves Quality Matters in Course Design and Review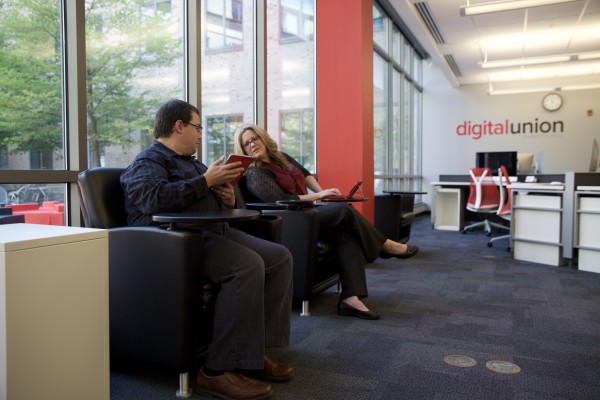 As distance education grows at The Ohio State University, the need for quality processes for online course creation and review grows as well. To assist this need, the Office of Distance Education and eLearning (ODEE) uses the Quality Matters rubric as the foundation of its Quality Assurance (QA) process, and encourages colleges to incorporate the standards in their course creation and review.
Quality Matters (QM) is an inter-institutional organization that sets baseline, research-supported standards to ensure quality design for online and hybrid courses. Colleges and faculty members can integrate the QM rubric into the design and review of their courses as a strategy to ensure standards are met for all courses. The rubric helps course creators make sure their course reflects best practices in eight general areas:
Course overview and introduction
Learning objectives
Assessment and measurement
Instructional materials
Learner interaction and engagement
Course technology
Learner support
Accessibility
Across the Ohio State campuses, there are colleges that already employ the QM rubric and other quality checks when developing and reviewing courses. In the College of Public Health, Margaret Murphy, Instructional Designer Coordinator, weaves the QM ideas into her daily work with online and hybrid courses.
"Quality Matters concepts are at the heart of all the courses I design," Murphy said. "I have crafted templates for courses that are structured to align with the rubric standards, which are uses by myself and anyone who builds a course in the College of Public Health."
Recently, Murphy has been working on ways to update the templates to include pages containing information showing the alignment of the rubric standards to learning objectives in the course.
"This concept is a work-in-progress, but it's something I'm working on as part of the college's ongoing effort to improve our quality assurance process and support the university's Quality Matters initiative," Murphy said.
Murphy shared that the QM rubric and standards have been invaluable to her work, and she suggests anyone with an interest in improving the quality of their courses take advantage of the resources available at Ohio State. Instructors can use the standards as a guide, giving them a framework to build or evaluate their courses.
"Getting started with QM is easy – you don't have to go through any formal training, and there are people around campus here to support you and get you started," Murphy said. "You could join the QM committee, or check out the online resources, like the QM blog and ODEE website. There is nothing in the way of you getting started!"
Want to learn more about Quality Matters and ODEE's Quality Assurance initiatives? Reach out to Tim Lombardo for more information.