Readiness Tool Prepares Students for Online Learning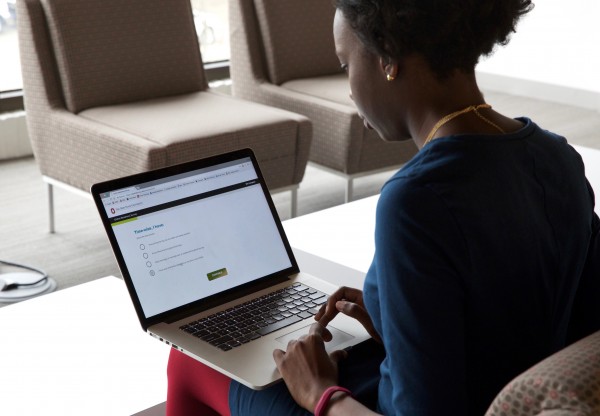 For many students, when they log into their courses at The Ohio State University, it will be their first time experiencing online learning. It can be overwhelming taking those first few steps in their educational journey, transitioning into a college student mindset. To help students prepare for their Ohio State experience, the Office of Distance Education and eLearning (ODEE) developed the Online Readiness Tool.
The Online Readiness Tool was created during a year of collaboration within the scope of the work done by the College Ready Ohio grant. The tool was designed to introduce students of all ages to online learning, helping them navigate the differences from traditional on-the-ground courses, such as technology use, time management, and self-motivation.
"It was important for us to think about how we could help students gauge their readiness for higher education and show them some of the expectations for an experience at Ohio State," Ben Scragg, Manager of Learning Technology, said. "We wanted to make using this tool was beneficial for all students, from gifted high school students in rural counties in Ohio, to returning adults who might not have a lot of experience with technology."           
The tool gives students a user-friendly glimpse of the skills needed to be successful in an online course, as well as what they can expect from an experience at Ohio State. It includes behavior-based prompts that guide students in identifying their skills and learn how they can succeed. The narrative encourages students to think about their needs on several dimensions, from skills and habits to technology requirements.
"This tool was designed with the goal of helping students benchmark their own preparedness as they head into their Ohio State experience," Scragg said. "No two students are alike, and this survey provides customized results. It helps them understand where they already excel and where there is room for improvement."
Besides helping prospective students understand educational expectations, the tool also leads students to resources that can assist them during their time at Ohio State. Depending on how students answer the tool questions, they are led to resources that can help them succeed in their courses, like note taking advice from the Dennis Learning Center.
"There are so many resources at Ohio State that are dedicated to student success," Scragg said. "This tool helps bridge the gap between understanding where you need help and who can help you here at Ohio State."
In its pilot year, over 600 students have used the online readiness tool and this number continues to rise. Now, it's your turn. Experience the tool for yourself – take the survey and see the positive impact it's having on new Buckeyes across the country.