Welcome Kathryn Finney to Innovate 2017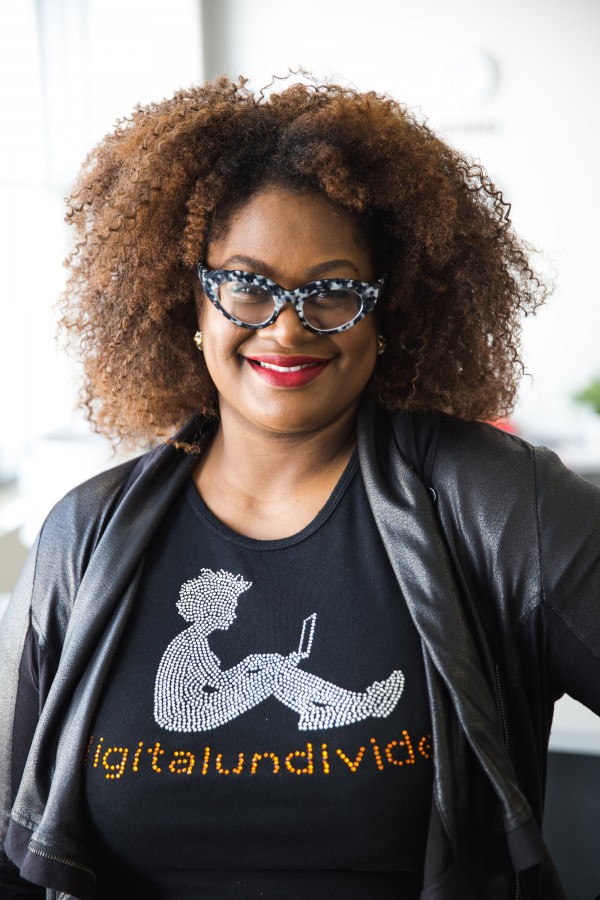 Innovate is thrilled to welcome Kathryn Finney to share her impact as an innovator and and change-maker with our community. 
Kathryn Finney is the founder and Managing Director of digitalundivided (DID), an organization that invests in the success of Black and Latina women tech founders by providing them with the network, coaching, and funding to build, scale, and exit their high growth companies. DID runs the BIG Innovation Center, home to the BIG accelerator program, a 16 week program for high potential startups led by Black and Latina Founders. She is also a General Partner in the Harriet Fund, the first pre-seed venture fund focused on investing the untapped potential of high potential Black and Latina women led startups.
One of the first social media "stars", in 2014 Kathryn sold her site, The Budget Fashionista, to a midwest media company and later was the editor at large at BlogHer (sold to Sheknows), a platform representing 40MM+ women influencers.
An honors graduate of Yale University, and Rutgers University, Kathryn received the Champion of Change Award in 2013 from the White House for her work increasing inclusion in the tech industry and is an Eisenhower Fellow. She's also listed in Marie Claire's 10 Women to Watch in 2016, Entrepreneurs Magazine's "Woman to Watch in 2016", New York Business Journal's Women of Influence Award, SXSW Black Innovator Award, The Grio 100, Ebony Power 100, Black Enterprise "40 under 40" list, and inducted into Spelman College's "Game Changers Academy."

Seats at our FREE conference are filling up quickly. Don't forget to reserve your spot today!