STEM Scholars Competed for Nearly $700,000 at State Science Day 2017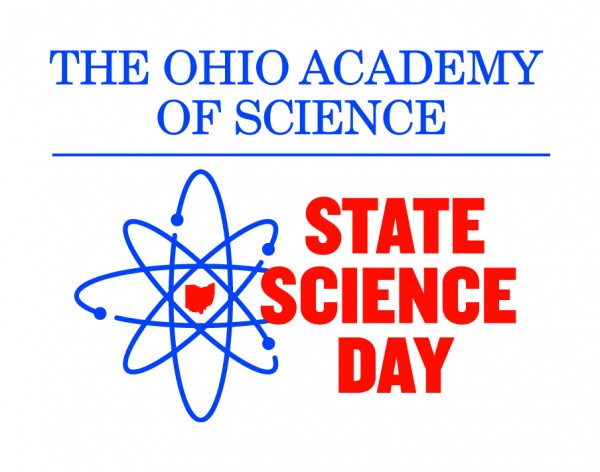 On Saturday, May 13, more than 1,200 students in grades 5-12 exhibited their science, technology, engineering, and mathematics (STEM) projects at the 69th annual State Science Day. Hosted by The Ohio State University, State Science Day is a program of The Ohio Academy of Science. This year, STEM scholars from 335 schools throughout Ohio competed for nearly $700,000 in scholarships and sponsored awards. 
State Science Day is made possible by the support and sponsorship of The Ohio State University with the Office of Distance Education and eLearning coordinating the event locally. Title Sponsors include: AEP Ohio, Battelle, Ethicon, The Ohio Environmental Education Fund, and The Ohio Tuition Trust Authority College Advantage 529 Plan. 
"For 69 years, State Science Day has been a defining experience in STEM-education throughout Ohio," Michael E. Woytek, CEO of The Ohio Academy of Science said. "Through inquiry-based research, students learn scientific methodology and become critical thinkers and problem-solvers. We are thankful for having such generous sponsors and the support of more than 1,000 science and engineering professionals that serve as judges and volunteers."
The students competing at State Science Day, advance to the state-level competition from 17 district science days held in March. 
Since 1949, local, district and State Science Day have comprised Ohio's largest and most far reaching STEM education program with more the 75,000 students participating state-wide. 
Several Ohio Departments and Centers fund awards at State Science Day. The Governor's Thomas Edison Awards include, Excellence in Student Research in Advanced or Alternative Energy; Biotechnology and Biomedical Technologies; Environmental Sciences and Information Technology. Sponsors for the Governor's Awards are the Ohio Development Services Agency (Technology Division), the Ohio Environmental Education Fund and several Edison Technology Centers. 
The following six schools received the Harold C. Shaw Memorial Outstanding School Award: 
Anna High School – Anna 
Immaculate Conception School – Columbus 
Mason Middle School – Mason 
University School – Hunting Valley 
Walnut Hills High School – Cincinnati 
Zane Trace High School – Chillicothe 
The Ohio Tuition Trust Authority recognized 5th and 6th grade researchers by awarding The College Advantage 529 Plan Award to 15 deserving students. These awards totaled $15,500. 
Students were also recognized for competing multiple years at State Science Day. The following list of students were presented awards for this distinguished accomplishment: 
Eight Year Awardees - Derek Demel (Athens HS), Abigail Myers (Big Walnut HS) 
Seven Year Awardees – Sarah Lendon (East Richland Christian School) and Jackson Tankersley (National Inventors Hall of Fame HS, Akron) 
Six Year Awardees – Zaneh Adya (Toledo Early College Academy), Rohit Chakravarthy (Beavercreek HS), Edward Drabold (Athens HS), Israa Hamdan (Toledo Early College Academy), Panayotis Manganaris (Anderson HS), and Cade McGarvey (Paulding HS) 
Five Year Awardees – Nathaniel Ackerman, Nathan Bell, Jamie Bradbury, Lucas Clark, Jacob Dennis, Natalie Frank, Anna Kruse, Joseph Kruse, Akanksha Malhotra, Atneya Nair, Alexandria Oliverio, and Kavin Srikanth 
Four Year Awardees – Himani Akula, Madison Aleshire, Siddharth Barve, Colleen Bell, Prathik Chakravarthy, Aaron Charnay, Benjamin Charnay, Michael Chmura, Cody Clark, Aurora Fares, Fiona Gaffney, Kylie Gallagher,Aubree Ann Houin, Preston Johanns, Rachel Kahler, Rohit Kataria, Grant Lach, Gretchen Lee, Madison McGuire, Peter Menart, Vineet Prasad, Akul Rajan, Allison Sanders, Brittany Schleeter, Cal Shrimplin, Jordan Skates, Benjamin Slauenwhite, Sam Slutz, Cassidy Smith, Ashwin Veeramani, Leena Vyas, Kaylynn Yockey, and Jesse Zhu 
For more information, including a complete roster of participating students and sponsored awards, please visit the Ohio Academy of Science website. For more information about State Science Day, call 614-488-2228 or email mwoytek@ohiosci.org.