International Enrollments for Online Programs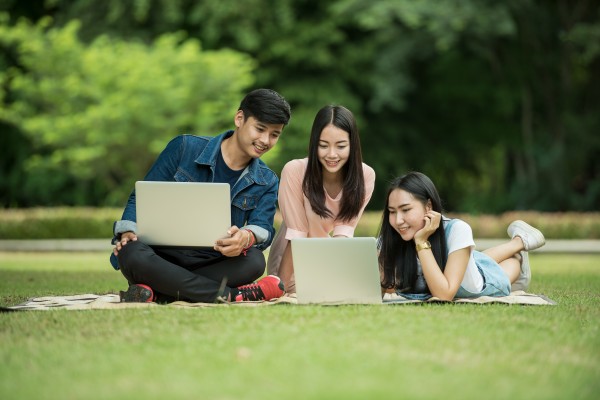 Authorization to enroll students living outside the United States in online programs is a frequent topic of discussion in state authorization networks. The Ohio State University's State Authorization Team is monitoring and researching best practices in this area, and working with the Office of International Affairs to prioritize issues to ultimately provide global access to Ohio State's online programs.
Risk Portfolio
Aaron Lacey, an attorney specializing in higher education, recently presented information on the topic of international authorization through a webinar offered by the University Professional & Continuing Education Association (UPCEA). Lacey recommended that institutions develop a risk portfolio for international enrollments instead of attempting to complete a country-by-country survey of regulations. For example, enrolling students living outside the United States in a 100% online non-licensure program is a relatively low institutional risk. Risk increases when:
A program includes an on-ground placement 
Recruiters travel to a foreign location 
Physical presence is established in another country 
A program leads to licensure or certification 
Programs leading to licensure involve the highest level of risk. It is essential to work with regulators in a country to ensure that a licensure program meets foreign requirements. Institutions must disclose the licensure status in a country prior to enrolling international students in a licensure program. Lacey recommended that institutions engage an attorney located in the foreign country before enrolling foreign students in a program with a high level of risk.
U.S. Office of Foreign Asset Control
Risk also increases in countries that are subject to active United States sanctions. Previous administrations maintained a Restricted Countries List that prohibited United States institutions from offering educational services to people living in restricted countries. Instead of maintaining a Restricted Countries List, the current administration advises United States entities to review the Sanctions Program and Country Information page for information on sanctioned countries.
Programs should continue to check international applicants against the Office of Foreign Asset Control Specially Designated Nationals and Blocked Persons List. United States entities are generally prohibited from doing business with persons on this list.
China
A number of questions have come up about the enrollment of students living in China in online courses or programs. State authorization experts advise that China currently carries a high level of risk for online courses and programs. China's Foreign Non-governmental Organization (NGO) Law took effect January 1, 2017. The law requires the China Ministry of Public Security and provincial police to register overseas NGOs doing business on the Chinese mainland.
The impact of this law on United States public institutions offering online education in China is still unclear. An official English translation of guidelines published in December 2016 has not been released by the Chinese government. Without a clear understanding of the law's impact and the guidelines, enrollment of students residing in China carries a high level of risk. If colleges or units decide to enroll students into online programs or courses, they must notify the State Authorization Team.
State Authorization Advisory Committee
The State Authorization Team will be addressing the State Authorization Advisory Committee in May for guidance on how to best handle international enrollment in online programs and courses. Follow-up information will be shared on the faculty and staff state authorization web page. 
For more information on international disclosure templates, international restriction lists, and real time updates, visit the faculty and staff state authorization web page.