Grade and Update Assignments on the Go with the Canvas Teacher App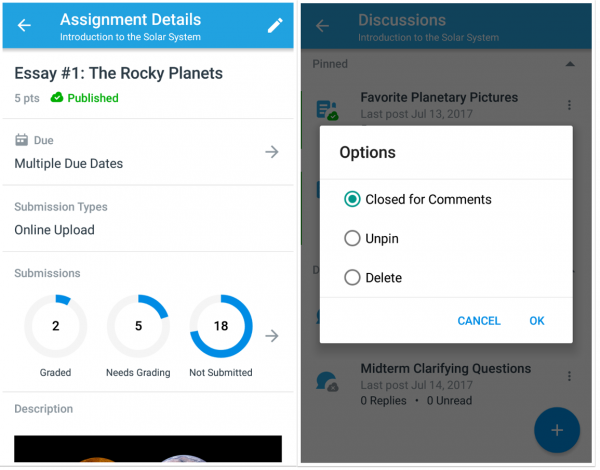 Instructors: Do you ever need to access CarmenCanvas on the go? Instructure, the company behind the Canvas LMS, just released a new mobile app to keep you connected when you are away from your desk. Introducing the Canvas Teacher App—your one-stop shop for managing online courses on your iOS and Android mobile devices.
With the new Canvas Teacher App, you can:
Use SpeedGrader to browse student submissions and provide feedback
Communicate with students through course announcements, messages and discussions
Update existing assignments to correct spelling errors, change due dates and adjust settings
Be sure to download the Canvas Teacher App from your iOS or Android app store to explore all the features it has to offer.
Also, please note that this app replaces the existing SpeedGrader app. While you can continue using the legacy SpeedGrader app, it will no longer be supported. Additionally, the Android Canvas Teacher Tools app has been discontinued.