Alumnus Turns Volunteer Hours into Course Credit Hours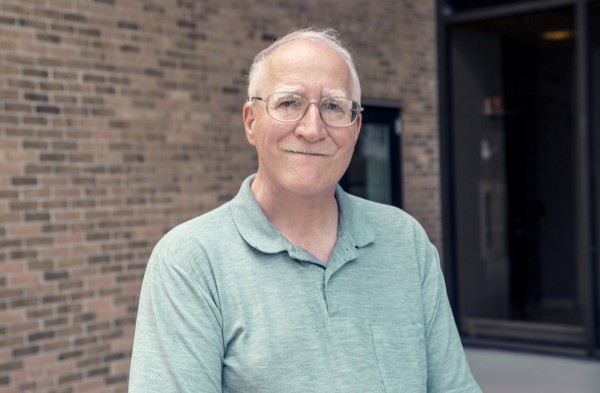 While the cost of higher education is on the rise, something else is increasing too: volunteerism among senior citizens. According to a survey conducted by the Corporation for National & Community Service, almost 36 percent of all people 60 and older volunteer once a month. 26.4 million senior volunteers have given over 5.6 billion hours of time to their community, and some of these volunteers live right in our community.
For senior citizens, volunteering is a way to stay active and make a difference. To help incentivize community service among central Ohio seniors, The Ohio State University launched the GIVE Back. GO Forward. pilot program during spring of 2017. The pilot program was coordinated through a partnership with the university and the Ohio Department of Higher Education to offer Franklin county residents age 60 or older the opportunity to earn a free undergraduate three credit-hour voucher for completing 100 or more community service hours at a designated community partner within one year.
The initiative aligns with President Drake's 2020 Vision, providing a new way to increase access and affordability for Ohio residents. The program has enrolled over 100 volunteers who began their service hours during the summer. One of these volunteers is John Row, who completed his 100 hours at the Columbus Metropolitan Library.
Row has been a regular volunteer at the Columbus Metropolitan Library since 2013 after he retired from his job at the South High Branch. At the library, he works in the 'Reading Buddies' program, where he partners with kindergarten through third graders to improve their reading skills.
"When our volunteer coordinator Sue heard about the program, she said I was the first person she thought of," Row said. "I've always been involved in public service and figured if I can impact another life just by volunteering, then getting involved in the program would be worth my while."
Besides volunteering at the library, Row splits his time between The James Cancer Hospital, Nationwide Children's Hospital, and the National Weather Service.
"Volunteering is a big part of who I am. It's given me the opportunity to meet new people, make a difference, and have fun now that I'm retired," Row said. "I love the kids I read with, my neighbors, and most importantly my community."
Row plans to give it to Chris Nelson, one of the 'volun-teens' he worked with at the library, the credit hour voucher. The men bonded together over Row's past experience and Nelson's future goals, which include a career in civil service as a firefighter. Looking forward, Nelson says he plans to use the voucher to help him begin his journey as an Ohio State Buckeye majoring in political science.
"I was surprised when John told me he would be giving me the credit hour voucher. I was not expecting it, especially so soon!" Nelson said, "John has made such an impact on me and I'm very glad I've had someone like him to help me, not just with my school work, but with life."
For more information on the GIVE Back. GO Forward. program, visit the program webpage.