Why Does State Authorization Matter?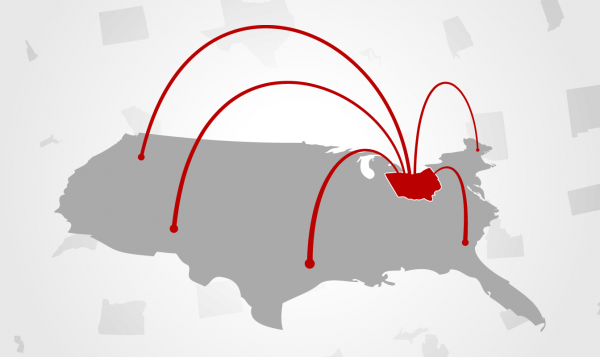 Maintaining state authorization for The Ohio State University requires constant work. The state authorization team regularly reviews regulations, submits information to regulators, shares disclosures with current and prospective students, and reports collected student location data to the National Council for State Authorization Reciprocity Agreements (NC-SARA). This diligence helps maintain Ohio State's authorization to offer online and on-ground activities nationwide.
The state authorization team's work protects Ohio State from the negative consequences of noncompliance. Institutions that don't follow state authorization regulations risk the loss of federal Title IV financial aid eligibility, fines, criminal penalties and potential student lawsuits.
But you might be wondering: why do all these regulations exist? Why does state authorization matter?
Student Success
States began enforcing distance education laws in response to reports of students at other institutions who had paid tuition for and completed distance education programs only to learn that the money they invested was wasted. Students believed these programs would advance their career or lead to a license, but the programs were not recognized by the state where these students lived and did not meet minimum licensure requirements. Those students could not recover the time they spent completing the program or the money they spent. Unfortunately, their degrees were not legitimate.
In response, state legislatures enacted minimum requirements that an institution must meet in order to offer education in each state. Because institutions are required to meet these requirements and disclose authorization information to students, students can be assured that a program is legitimate and will be recognized by potential employers and licensing boards.
Maintaining compliance with these regulations aligns with Ohio State's mission to expand education access by ensuring the university can offer programs to students outside Ohio. In addition, sharing authorization and licensure disclosures with students promotes a culture of integrity, transparency and trust. Because the state authorization team proactively reviews licensure requirements and publicly shares that information, students can trust that an Ohio State degree meets requirements in their state.
The Bottom Line
Ohio State has a responsibility to make sure an Ohio State degree will be recognized and will meet licensure requirements in the state where a student is located. It is essential that students understand that location matters, that higher education requirements are different in every state, and that Ohio State is working to comply with regulations nationwide.
Have a question about state authorization or want to know how you can help? Contact the state authorization team.