Ohio State Students Gain Hands-On Design Experience through Big Ten Student Design Challenge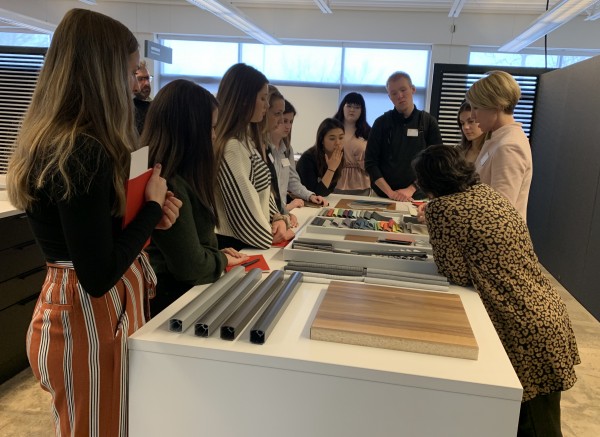 The Big Ten Student Design Challenge provides college students with real-world applications for knowledge learned in the classroom. This year, Ohio State students were challenged to redesign an informal space in Smith Lab on the Columbus campus. The Golden Bucks team Gabby McCloy, Christine Stankiewicz, Olivia Forsyth and Katherine Hunter, wowed the OSU judges with their thoughtful and thorough design, and secured their spot as one of the top three teams nationally.
The Golden Bucks, along with teams from Nebraska and Wisconsin, traveled to Herman Miller Headquarters in Michigan to participate in a two-day workshop with industry professionals where they pitched their proposals and received feedback on how to improve their designs.
BEFORE | The Golden Bucks Initial Design Plan for Smith Lab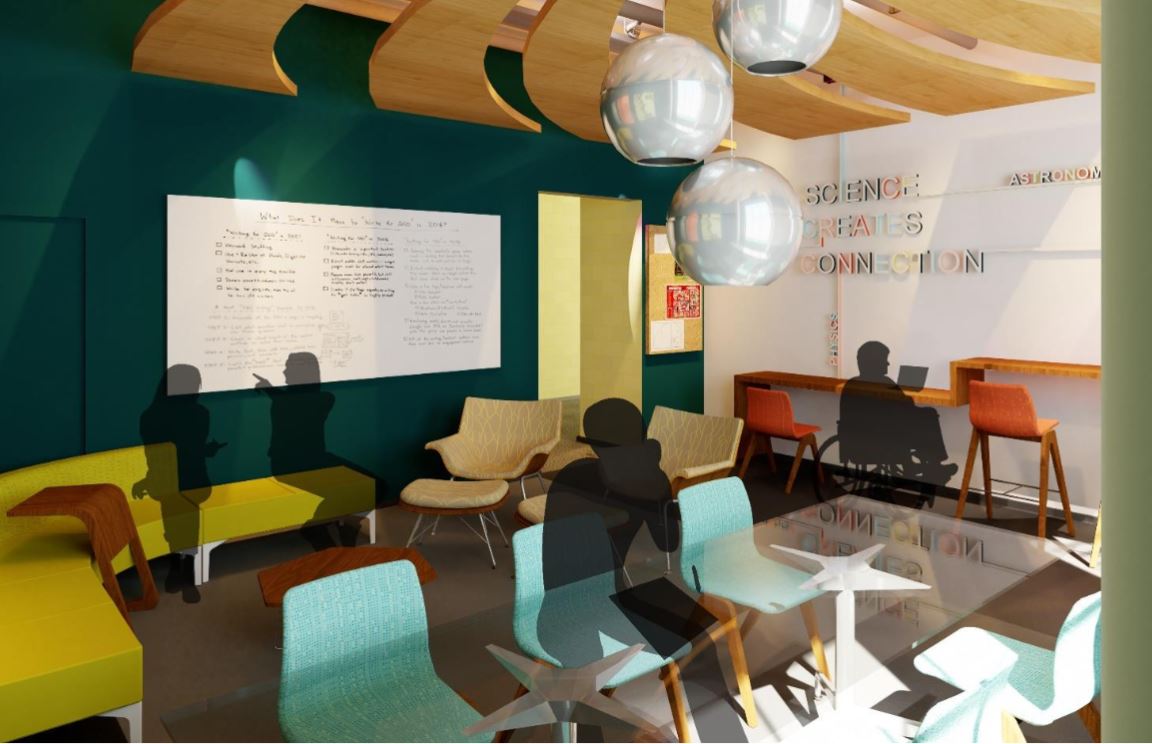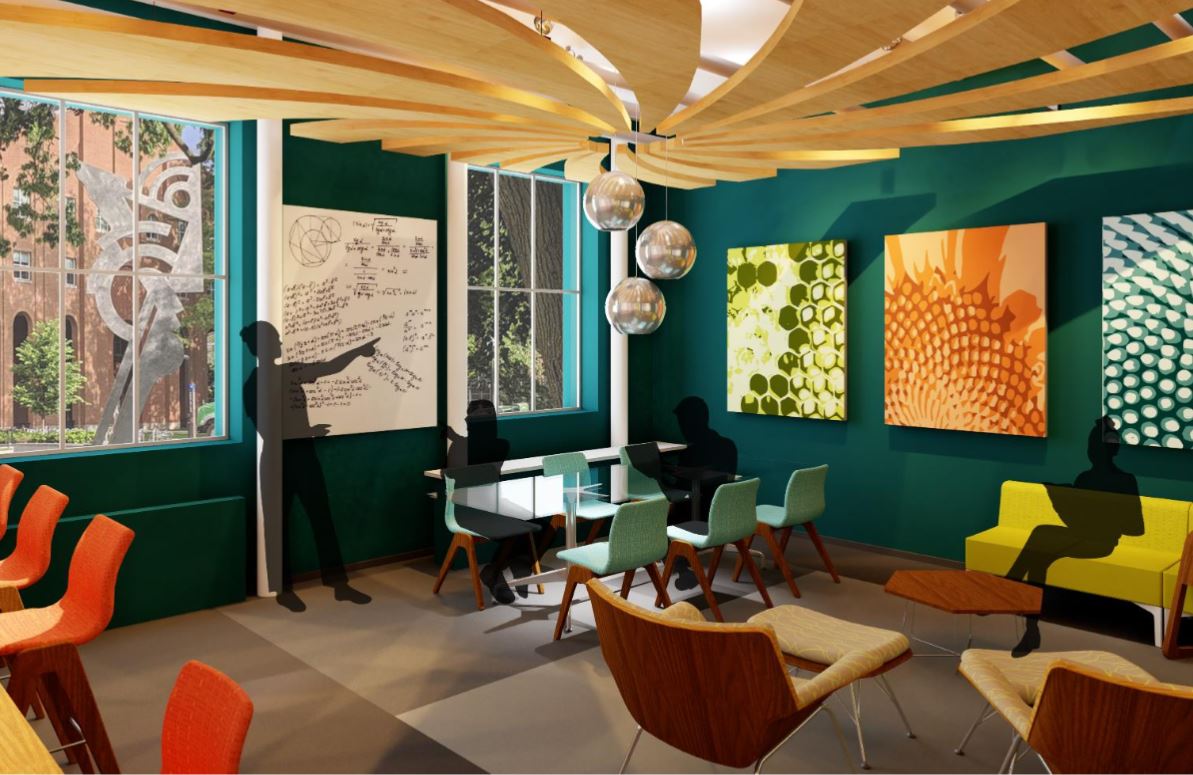 AFTER | The Golden Bucks' Final Design Plan for Smith Lab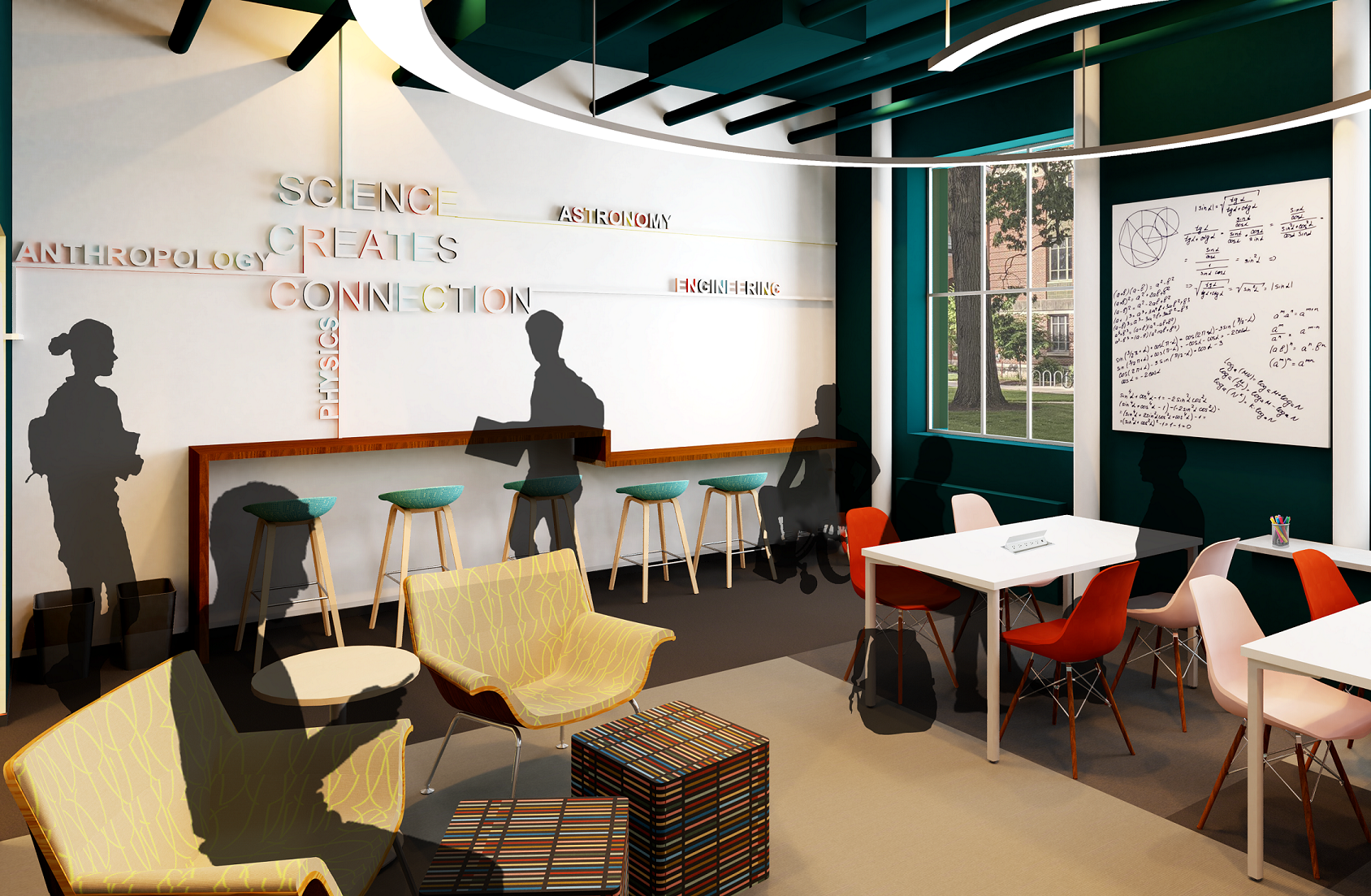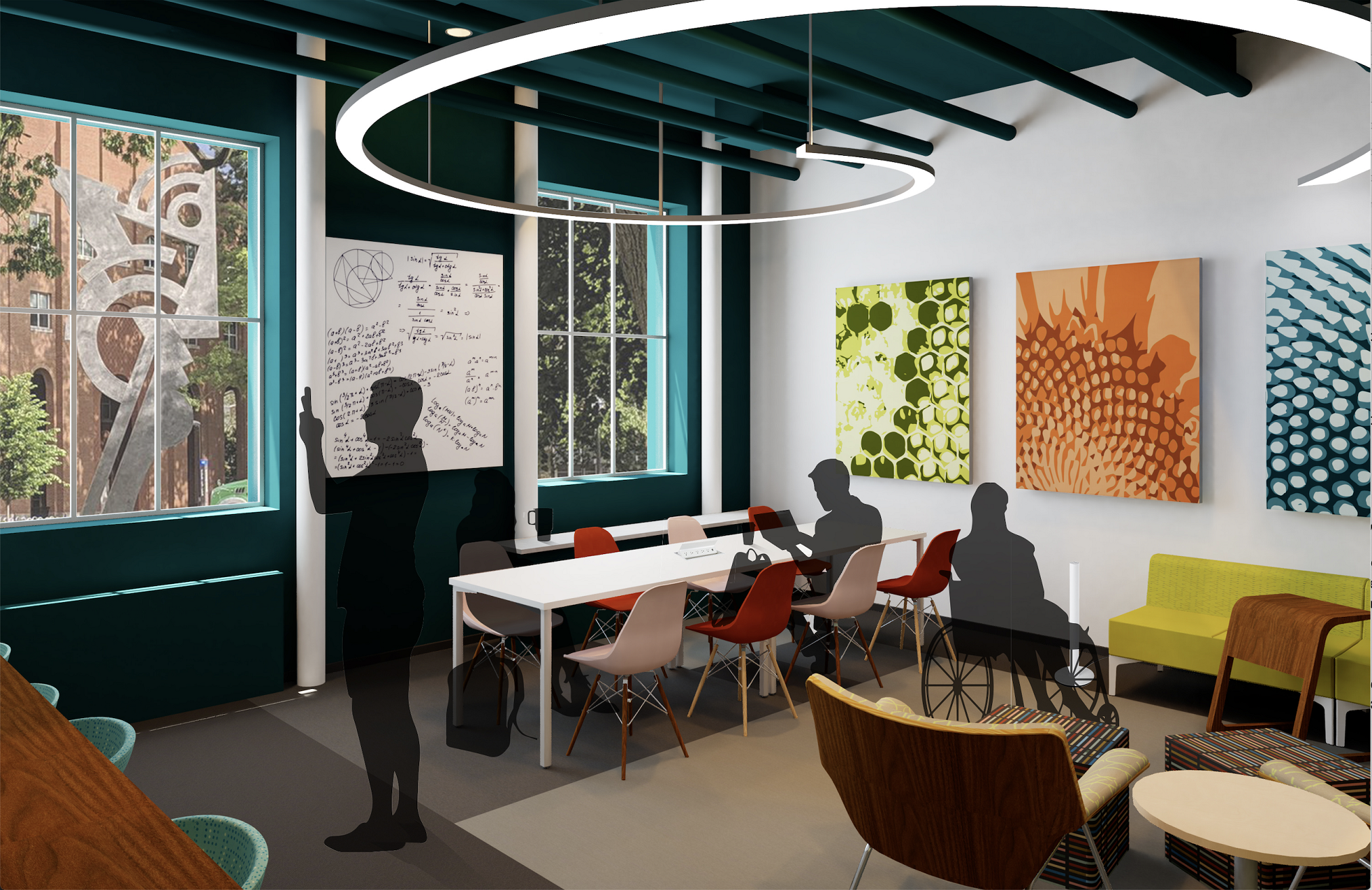 "The entire Big Ten Student Design Challenge is such a great learning opportunity for our students," says Ohio State faculty member Rebekah Matheny. "From the research they conducted with OSU students to seeing the product first-hand at Herman Miller and getting design feedback from their team, to professionally presenting their work and understanding real-world constraints like budget, this experience afforded them a tremendous amount of growth."
Golden Bucks team member Gabby McCloy found the chance to visit Herman Miller and meet with industry professionals to be invaluable. "I learned so much from the professionals we were able to get feedback from," says McCloy, "and it was also really helpful to get to see and test out our furniture at Herman Miller."
In the end, Nebraska took home the first-place prize.The Golden Bucks weren't deterred. "This experience to me was more than just the fact that we could've won," says Golden Bucks team member Katherine Hunter. "It was learning about our professional skills and the capability we all have in being awesome designers one day."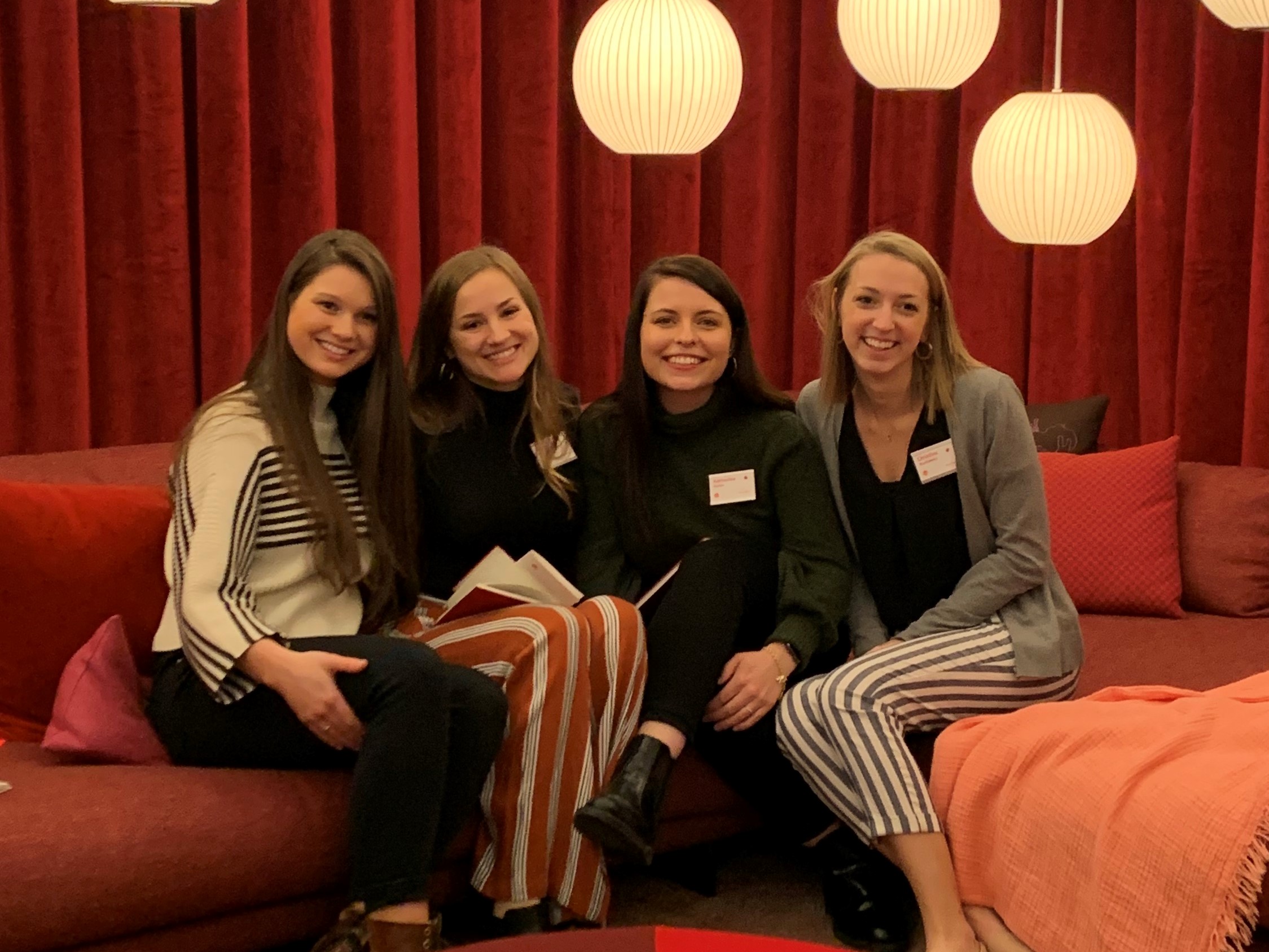 "I'm especially grateful to have had a chance to participate in this project because we got exposure to a real-life project with real-life problems and constraints to design around that we hadn't really dealt with in any of our other coursework projects before," says McCloy. "I had so much fun working on this project and I'll carry on the things I learned at Herman Miller throughout the rest of my projects in the future."
Click here to learn more about this year's Big Ten Student Design Challenge.