Maha Bali Announced as Keynote for 2021 Innovate Conference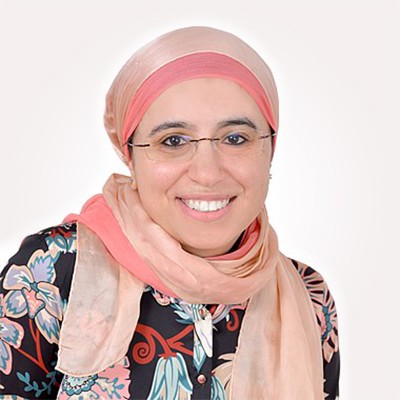 Teaching through a pandemic has highlighted the struggle to build community and equity in the landscape of online education. Enter Maha Bali. As the keynote speaker at this year's Innovate conference on Wednesday, May 5, Maha will explore the ways in which equity and care must work together if we are to truly connect with our students and each other. 
Maha Bali is Associate Professor of Practice at the Center for Learning and Teaching at the American University in Cairo where she teaches digital literacies and intercultural learning to undergraduate students. Her passion for open pedagogy and equity for all students is reflected in her work with Equity Unbound, an online platform for equity-focused, intercultural curriculum. 
The massive transition to remote education over the past year presented many challenges for teachers and students. As a co-facilitator for Equity Unbound, Maha helps create equity-focused resources for teachers across the globe to build community in their virtual, hybrid or in-person classrooms. These resources guide educators to create stronger and more sustainable connections with their students. 
In her keynote address, Maha will discuss her work with Equity Unbound and the importance of building communities to support all students' learning and wellbeing. She will also share practical tips for how to teach in ways that promote "Intentionally Equitable Hospitality" like how to reach every student, especially those furthest from justice.
Don't miss Maha Bali's presentation at Innovate: Transformed next Wednesday, May 5. Join the keynote address at 2 p.m., or attend sessions throughout the day. The full schedule is on the Innovate website. Registration closes on Monday, May 3 at noon, so secure your virtual seat today!