Update for Online Programs in Colorado: Workers' Compensation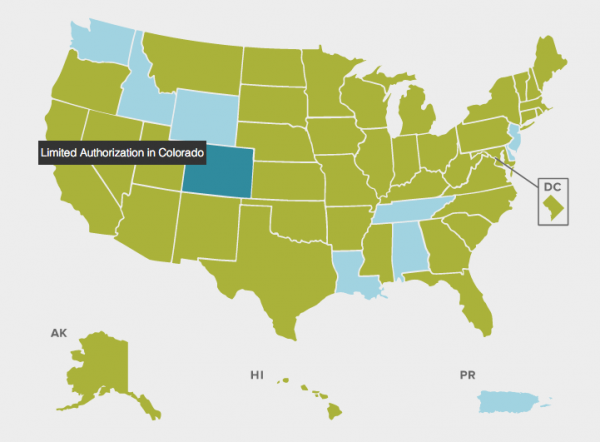 As more students continue to enroll in programs and as more online programs continue to be created, the State Authorization Team wants to highlight a ruling regarding placements in the State of Colorado. The Colorado Worker's Compensation Act states that students completing unpaid on-ground placements in Colorado must be covered by Workers' Compensation insurance. To protect our students and to help prevent the university from being at risk of violating this regulation, please take note of the following:
The Ohio State University cannot provide workers' compensation insurance to students to comply with Colorado law.

Students may not be admitted into an online program if an on-ground field placement, internship, or clinical is a requirement for the successful completion of a course.

Students enrolled in on-campus programs may not be placed in unpaid field placement, internship, or clinical in the State of Colorado.

Under the Act, students are not permitted to purchase their own workers' compensation insurance; it must be provided by the institution or a Colorado State sponsoring institution, per the regulation.

Spread the word! Please be sure to share this information with your field placement and internship coordinators to avoid any potential issues for prospective and current students.
Colleges may place students in Colorado for paid internships and field placements as they fall outside the scope of the Colorado Workers' Compensation Act.
The State Authorization Team continues to work towards the accessibility of students and expanding where programs can operate. The 50 states' and territories regulations are constantly changing and updating. We appreciate the flexibility and understanding of our stakeholders as we navigate these changes and how they impact our students. As these new developments occur within the 50 states and territories, we will keep our stakeholders informed.
Please contact the state authorization team if you have questions about how The Colorado Workers' Compensation Act may affect your students or your unit.