State Authorization Reciprocity Agreement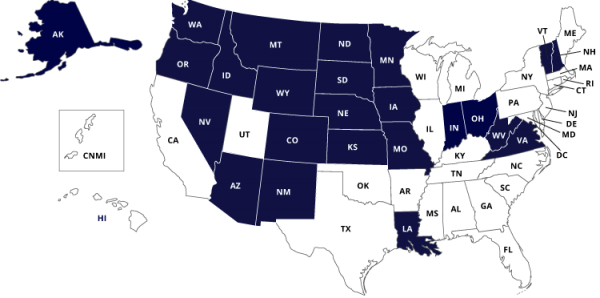 While the state authorization team feverishly works to gain authorization approvals for Ohio State, each application presents a new set of unique challenges. Although approvals serve primarily online programs, some states requires information that goes beyond just distance education. This includes sending all of Ohio State's programmatic activity. Compiling this information takes time and valuable resources. To ensure access and affordability to distance students, Ohio entered into the State Authorization Reciprocity Agreement (SARA) in March 2015. SARA and its members establish national standards for interstate offering of postsecondary distance education courses and programs.  
"We're excited for what this opportunity will allow for Ohio State students," said Leslie Weibush, State Authorization Program Manager. "This will change the scope of Ohio State's offerings across state borders to benefit everyone." 
As members of SARA, Ohio State is authorized to offer online courses in each state that is part of the agreement without having to get approval from each state individually. There are currently 24 states participating in SARA.
This agreement includes on-the-ground activities that occur outside of Ohio's borders, which will dramatically help with Ohio State's state authorization efforts. On-the-ground activities are placements outside of Ohio for students who take traditional classes on Ohio State's campus. For example, the College of Medicine will offer coursework at Ohio State, then a student can be placed at a medical facility in Kentucky for field experience credit. As long as programs place less than ten students in a program within a SARA state, these activities are covered as well.
SARA also allows Ohio State to expand our reach, giving Ohio State the ability to advertise online programs, recruit students, and house faculty in member states. More importantly, SARA will reduce the amounts of applications that need completed, in turn, reducing the need for exorbitant funding and resources. 
By belonging to SARA, Ohio State will have the opportunity to reach markets we haven't been able to reach before," said Weibush. "This is a great win for Ohio State and will be a great partnership with other SARA institutions."
The members of SARA are states, not institutions or students. Therefore a state "joins" or becomes a "member" of SARA while a college or university "operates under" or "participates in" SARA.
Over the next few months, the Ohio Board of Regents (OBR) is ironing out their processes in order to begin accepting institution applications for SARA membership by early August. Ohio State is currently working on this application in preparation for this deadline.