Why work with an ID?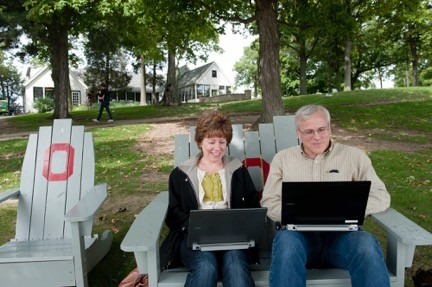 It takes two to tango in online learning – and our Instructional Designers are the dance partners you need to take the floor. These trained and passionate individuals will work alongside you as you develop your program utilizing education technology tools, accessible design techniques and communication tactics to make your course excel.
The Instructional Design team at ODEE consists of eight designers who work one-on-one with faculty subject matter experts to design and build distance education courses. In this design partnership, the faculty provide a wealth of expertise on the subject matter and from their teaching experience while the designers provide a depth of knowledge and insight on educational pedagogy and technological best practices. The end result is an engaging distance education learning experience that blends with the faculty expertise.
The ODEE Instructional Design team while creating educational experiences, has created lasting relationships with their faculty partners.
The hands-on design process has allowed faculty to "… think about her course in a new way and come up with new ideas for how to approach it …"
The designers "… contributions to the redesign of our course layout improved the quality of the course tremendously …"
Working with the ODEE Instructional Design team "… we've been able to develop courses for our online program that have exceeded my initial expectations …"
Faculty and courses that are not involved with fully online distance education program can request a consultation with the Instructional Design team to receive the same design expertise in a different format.
The story of distance education at Ohio State continues to grow, and the Instructional Design team is fundamental to this growth. If you're interested in taking the stage with our Instructional Designers, contact us today about your program and see how we can help create the best online experience for your students.