"Science of Cancer" MOOC Helps Pique Interest in High School Classroom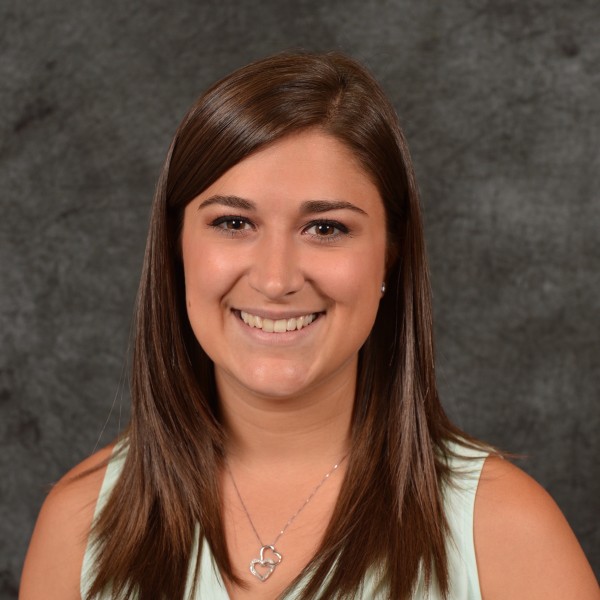 The Ohio State University partners with several online platforms to provide free, open courses to students around the world. Some complete these courses for the fun of learning, while others use them as an opportunity to increase their understanding of a topic related to their profession.
One unique use of massive open online courses (or MOOC) is in high school classrooms. Teachers use free online courses teach their students college-level content at zero cost. Like all open content, teachers are free to adjust MOOC content to specifically fit the needs of their classroom.
Marisa Manocchio is an engineering and mathematics instructor at the Bio-Med Science Academy, a STEM+M high school in Rootstown, Ohio. Manocchio is also a College Ready Ohio Catalyst Teacher who attended last year's Innovate conference, where she was inspired to incorporate Ohio State's "Introduction to the Science of Cancer" MOOC into her class. During one of the breakout sessions, Manocchio saw a presentation about the course and how another teacher had incorporated the course in their curriculum.
"There was already one teacher that was trying it with their AP Biology students in Ohio and it instantly clicked with me," Manocchio said. "It was already a course that was set up and it had everything I needed."
Manocchio knew she wanted to teach this course to her students, and luckily the academy afforded her the opportunity during its accelerated term. During this term, students do not take any main coursework but instead sign up for elective courses. This term is right after the Christmas break, spanning two and a half weeks and each class period lasts two hours.
"I thought it would be a really neat course because a lot of our kids are interested in the medical field. Since the course was online and free, I had the opportunity to expose my kids to a world of cancer before getting to college and spark a 'maybe this is something that I might want to do in the future' experience."
Manocchio sat down and reviewed all of the videos the course before showing them to her students. As the course progressed, she found solely watching the videos was too lecture-based for high school students, so she integrated her own style of teaching to supplement the course teachings.
"It allowed me to create discussion questions that they were able to answer. So when they were at home on their own, they were able to do a little extra research on their own and then have discussion in the class with them answering questions to each other," Manocchio said.
Although the course is already built, Manocchio enjoyed the flexibility to selectively choose what materials to cover, and add extra resources and opportunities for her students. After going through the process once, she is already thinking about how she can improve the course for the future.
"I think I'll incorporate more of the discussion questions and choose the videos that I want to show. I also would like to do some form of a project and have students interview different specialists and interact with cancer patients on a daily basis."
As she reflected over her experience in teaching with this MOOC, Manocchio thought there were many benefits for teachers to try to incorporate whole or parts of online courses as time can be limited for teachers to always create something new and innovative.
"Online resources were really helpful for me because I was able to concentrate on how I was able to make it more meaningful for kids. It really does create a different type of experience for the kids."
As a Catalyst Teacher through the College Ready Ohio (CRO) grant partnership, Manocchio is leading the charge at Bio-Med Science Academy in fostering a culture of digital learning. CRO is a Straight A-funded, P20 collaborative aimed at building college readiness in students, and creating digital learning environments across secondary and postsecondary institutions
Find more about current and upcoming Ohio State MOOCs, course collections and other free content, click here. If you are an Ohio State instructor interested in creating an open course, contact moocs@osu.edu.